Fake Ambulance Smugglers Jailed In Birmingham
11 December 2015, 14:05 | Updated: 30 March 2016, 13:50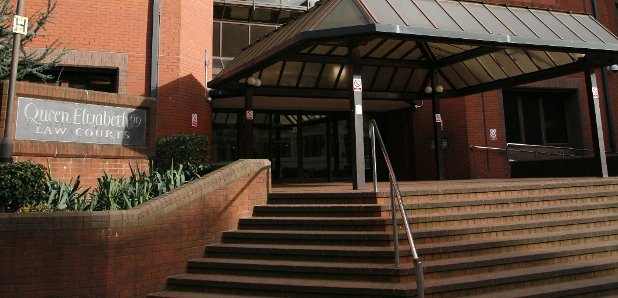 Three Dutch men have been sentenced at Birmingham Crown Court for smuggling drugs into the UK by a fake ambulance.
One of the vehicles was found by police in Smethwick.
The mastermind of the offence, Olof Schoon pleaded guilty in November to conspiring to sneak an estimated £1.2 billion worth of Class A drugs into Britain through Harwich and Hull using "a fleet" of specially-adapted ambulances. He was jailed for 24 years.
The married father-of-three showed no emotion in the dock as a judge also jailed two other men involved in the 14-month conspiracy to deliver drugs to dealers in Yorkshire, Merseyside, London and the West Midlands.
Leonardus Bijlsma, who acted as Schoon's right-hand man and used a rivet gun to conceal drugs inside ambulances, was jailed for 28 years after being convicted by a jury.
Meanwhile, Richard Engelsbel was given an 18-year jail term after admitting that he acted as a driver or driver's mate on 25 smuggling trips purporting to be journeys to pick up injured patients.
Sentencing the men at Birmingham Crown Court, Judge Francis Laird QC said:
"The Dutch financial investigation found that the conspiracy was operated in the same way as a legitimate business, with records and invoices kept.
"Paperwork was created to give the impression that the income of the business came from insurance companies who were paying out on policies that covered travellers for illness and accidents.
"Having heard evidence over a number of days, I am satisfied this was a highly sophisticated, meticulously planned and well-executed conspiracy involving the importation of Class A drugs on a truly colossal scale."
Rob Lewin from the National Crime Agency gave Capital his reaction.