Extra Tests Needed On Children Killed After Hamstead Arson Attack
30 October 2016, 07:17 | Updated: 14 November 2017, 11:05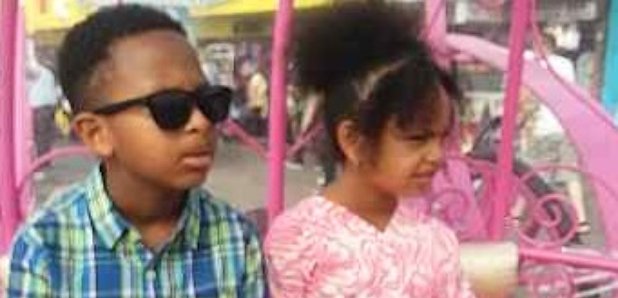 Police have named a brother and sister who died after a suspected arson attack on their home in Birmingham.
Eight-year-old Saros Endris and Leanor, aged six, were pulled from their burning house in Hamstead, Birmingham, at around 3.40am on Friday by neighbours who tried to give first aid.
They were said to have been ``lifeless on the lawn'' when emergency services arrived and were pronounced dead shortly after arrival at hospital.
West Midlands Police said post-mortem examinations on the children have taken place but added that further tests will need to be carried out to establish a full cause of death.
Their father, a man in his 40s, remains in a critical condition in hospital after he was discovered in a burnt-out car on Friday, just hours after the house fire.
He was discovered in a Vauxhall Insignia about 35 miles from the scene in Newcastle-under-Lyme, Staffordshire at around 7.15am.
The mother of Saros and Leanor, 36-year-old Penil Teklehaimamot, is being treated as a witness and did not suffer serious injuries in the fire, West Midlands Police said.
Detective Inspector Justin Spanner, from Force CID, said: ``This is an absolutely tragic set of circumstances and my thoughts are with everyone who has been affected.
``We are still at the early stages of understanding exactly what happened and why - but at this time I can confirm we are not looking for anyone else in connection with this investigation.
``I am still keen to hear from anyone who was in the area in the early hours of yesterday morning and who has not yet spoken to us, please do get in touch.''
Anyone with information is asked to call police on 101 or Crimestoppers anonymously on 0800 555111.