Chilcot: Birmingham Dad Awaits Iraq Inquiry
6 July 2016, 06:00 | Updated: 6 July 2016, 11:51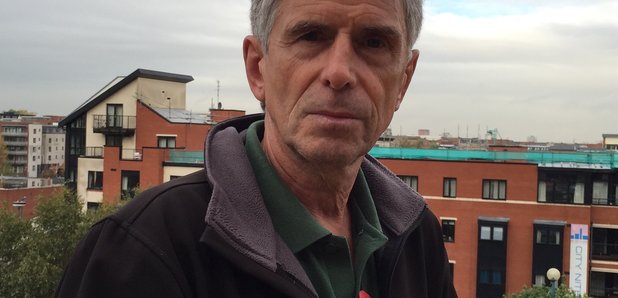 Reg Keys from Solihull talks to Capital about his son Lance Corporal Thomas Keys who died in Iraq and how he wants answers
The 20 year old, was a Royal Military Policeman and one of six Red Caps killed by an Iraqi mob in Majar al-Kabir, 100 miles north of Basra, in June 2003.
He joined the Army in August 1998, initially serving with 1st Battalion, The Parachute Regiment. He transferred to the Royal Military Police and joined 156 Provost Company in January 2002.
He had served on operations in Sierra Leone and Northern Ireland and deployed to Jamaica on exercise. A popular soldier, Thomas was a fully trained paratrooper and physical training instructor who played football for the Company.
He was killed 4 days before his 21st birthday. His funeral service, with full military honours, was held at St John's Church in Barmouth on 14 July.
His Father Reg Keys from Solihull, alongside other families of loved ones killed in Iraq pushed for an inquiry into the Iraq War which was led by Sir John Chilcot.
Reg spoke to Capital about what his son was like and the moment he found out about his son's death:
Reg also told us about the reasons why he pushed for the Iraq Inquiry to be held:
West Midlands Roll Call:
:: Trooper David Clarke, 19, of Littleworth, Staffordshire. Queen's Royal Lancers. (March 2003)
:: Flight Lt Kevin Main, 35, of Burntwood, Staffordshire, Pilot with RAF 9 Squadron. (March 2003)
:: Lance Corporal Thomas Keys, 20, of Solihull, RMP, 156 Provost Company. (July 2003)
:: Sergeant Norman Patterson, 28, of Staffordshire. Cheshire Regiment. (January 2004)
:: Gunner David Lawrence, 25, of Walsall. 1st Regiment Royal Horse Artillery. (September 2004)
:: Second Lieutenant Richard Shearer, 26, of Nuneaton. 1st Battalion, The Staffordshire Regiment. (June 2005)
:: Private Phillip Hewett, 21, of Tamworth. 1st Battalion, The Staffordshire Regiment. (June 2005)
:: Private Leon Spicer, 26, of Tamworth. 1st Battalion, The Staffordshire Regiment. (June 2005)
:: Sergeant John Jones, 31, of Birmingham. 1st Battalion The Royal Regiment of Fusiliers. (November 2005)
:: Marine Jason Hylton, 33, of Burton on Trent. 539 Assault Squadron Royal Marines. (November 2006)
:: Corporal Jeremy Brookes, 28, of Birmingham. 4th Battalion, The Rifles. (May 2007)
:: Senior Aircraftsman Matthew Caulwell, 22, of Birmingham. 1 Squadron RAF Regiment. (July 2007)
:: Corporal Lee Churcher, 32, of Nuneaton. 20th Armoured Brigade. (December 2008)