Capital Reports: Birmingham
18 August 2018, 07:26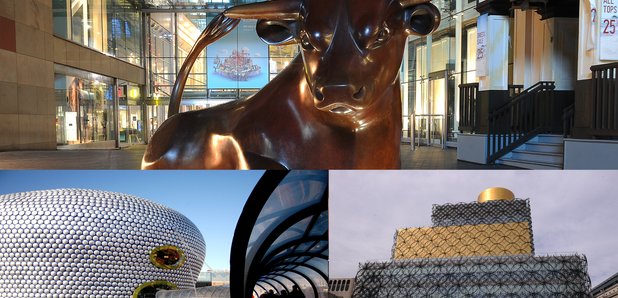 The latest news stories happening right across Birmingham and the Black Country updated throughout the day - listen on FM, online, on your mobile and on digital.
Police Search For Key Witness In Birmingham Car Theft
Detectives investigating a car-jacking in Birmingham - when a four week old baby was still inside - want a key witness to come forward.
Officers want to speak to the driver of a blue VW Golf which was travelling on Shirley Road in Acocks Green when it happened last month.
The men knocked mum Clare O'Neill over to steal the Audi - with baby Eliza still inside - she was found 45 minutes later unharmed.
West Mids Officer Granted Bail After Prosecution Comments
A West Midlands Police officer - who admitted making or distributing more than 300 indecent images of children - has been granted bail.
Lee Bartram was ordered to be freed from prison after a court was told prosecutors had wrongly claimed he had filmed a teenager sunbathing while on police bail earlier this week.
The 44-year-old's due to be sentenced next month.
Athlete Village Application Submitted Ahead Of Birmingham 2022
The planning application for the games village for Birmingham 2022 has been submitted.
The village - which will house 6500 Commonwealth athletes and officials - will then be turned into homes and a community for older people.
You have until 13th September to have your say.
Catapult Attack On Small Heath Mosques
Two mosques in Small Heath have been hit by catapult bearings during evening prayers.
It happened on Wednesday (15th) night on Fosbrooke Road and then later on Hob Moor Road.
Police are continuing to patrol the area to reassure residents.
Fire Commander Issues Warning To Uber Eats After Cyclist Spotted On West Mids Motorway
A fire commander in the West Midlands has warned Uber Eats - after one of their cyclists was spotted on the M5.Adam Joyce from Oldbury Fire has tweeted the company - criticising them over the risk their riders are putting themselves in.He says they need to be educated better.
Watch Commander @OldburyFire @AdamJamesJoyce has tweeted a safety warning after an @UberEats cyclist was spotted on the M5. #CapitalReports https://t.co/nmq1Cv2Rhr

— Capital Brum News (@CapitalBIRNews) August 14, 2018
Blues Await First Season Win
Swansea are still unbeaten this season after a nil-nil draw at Blues in the Championship.
Garry Monk's side are still looking for their first win of the campaign.
Wolverhampton's Liam Re-records Some Of Album
Liam Payne says he's re-recording some of his debut album.
After splitting with Cheryl last month, he's tweeted that some of the songs on his record 'felt from another age'.