Capital Reports: Birmingham
12 November 2018, 19:26 | Updated: 12 November 2018, 19:27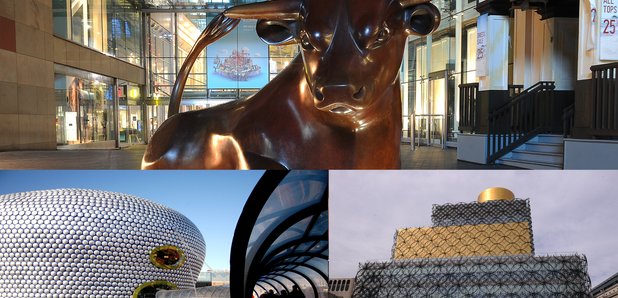 The latest news stories happening right across Birmingham and the Black Country updated throughout the day - listen on FM, online, on your mobile and on digital.
Tiverdale Murder Appeal Ten Years On
Ten years after a man was shot dead in Tividale and West Midlands Police are still trying to find his killer.
23 year-old Scott Buchanan was shot in the chest in Callaghan Drive back in 2008.
No one's ever been charged with his murder- but nearly a thousand witness statements have been taken.
HMP Birmingham "Slowly" Getting Better
A report's found that Birmingham Prison is slowly getting better.
The government took over the running of the jail in Winson Green in August - after high levels of violence and bad conditions for inmates.
The monitoring board says it's starting to see better cleanliness, safety and security.
Stabbing On Birmingham Bus
A 38 year-old man's been arrested on suspicion of wounding after a stabbing on a bus in Edgbaston.
It happened on the Hagley Road on Thursday (8th) at around 4pm.
The victim was stabbed three times with a small unknown weapon.
Deliveroo Riders In Birmingham To Help Missing People
Deliveroo riders in four cities are going to display missing person posters on their backpacks as part of a campaign to try to find them in time for Christmas.
500 riders in London, Manchester, Birmingham and Bristol will take part in the campaign with the charity Missing People.
Pregnant Woman Pushed By Armed Gang With Guns In Marston Green Robbery
A pregnant woman has been pushed to the ground during an armed robbery in Marston Green in Birmingham.
A masked gang with guns stole cash and cigarettes from the Norwich Express on Friday afternoon.
The victims had a full check up and isn't seriously hurt.
£10k reward offered over Birmingham Halloween party shooting
A reward of up to £10,000 is being offered after an "outrageous" drive-by shooting which left two teenage boys with serious injuries.
The cousins, aged 15 and 14, were hit by a single round which passed through one victim and into the other outside a Halloween party in Handsworth, Birmingham, on Friday November 2.
The shooting, involving what police believed to be a "powerful" firearm, happened at 8.15pm in Victoria Road, as the boys were standing on the doorstep of a relative's house.
The Independent charity Crimestoppers is offering the reward of up to £10,000 for information leading to the arrest and conviction of those responsible for the offence.
Fresh Appeal Into Birmingham Firework Murder One Year On
Detectives investigating the murder of a Birmingham man after a firework was set off in his home have launched a fresh appeal for information a year on from his death.
Tony Nicholls suffered serious injuries after a group are believed to have burst into his Tile Cross house and set off an industrial-sized firework in the hallway at around 11.20pm on 2 November, 2017.
The 56-year-old was taken to hospital following the blaze in Birchtrees Drive but died five days later (7 November) leading to the launch of a murder investigation.
Five men aged 31, 30, 23, 22 and 19 - along with a 19-year-old woman - were previously arrested on suspicion of murder and released under investigation.