Candidates For 2017 West Midlands Mayor
1 May 2017, 12:27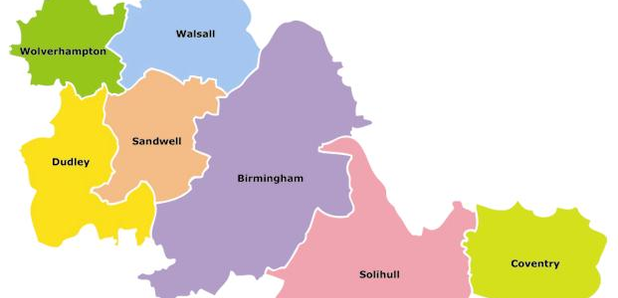 In May 2017 people in the West Midlands will be voting for a West Midlands Mayor.
The six candidates so far are Andy Street (Conservative), Sion Simon (Labour), Beverley Nielsen (Liberal Democrat), James Burn (Green), Pete Durnell (UKIP) and Graham Stevenson (Communist)
The newly created position will have more devolved power than its Greater Manchester and Liverpool region counterparts and, with four million people, oversees a larger area.
The elected Mayor will oversee spending on big projects and investments in the combined areas of Birmingham, Wolverhampton, Coventry, Solihull, Walsall, Dudley and Sandwell.
We've been speaking to the four candidates about their background, the role and why they think they should be elected:
Tory Candidate: Andy Street
Andy Street has combined a career with John Lewis, with a host of high-profile economic development roles, working with local and national government.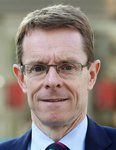 Starting on the John Lewis graduate scheme, he rose through the ranks to become Managing Director.He has been the Chair of the Greater Birmingham & Solihull Local Enterprise Partnership since 2011. Additionally, he has been lead non-executive director for the Department for Communities and Local Government as well as a member of the Prime Minister's Business Advisory Group.
Andy lived in Northfield and Solihull until going to University aged 18. Attending first Green Meadow Infants School in Northfield and then Langley Junior School in Solihull, he later went to King Edwards School in Edgbaston.
Andy studied Politics, Philosophy and Economics at Keble College, Oxford. In 1984, he became president of the University Conservative Association, following in the footsteps of Margaret Thatcher, William Hague and many more.
Although his ambition had been to become a social worker, he started his career at the John Lewis Partnership in 1985 as a trainee. He became Managing Director in 2007.
Outside of work, he is passionate about the arts, particularly in the West Midlands. He is Vice Chairman of Performances Birmingham Limited, which is responsible for running the City's Symphony and Town Halls.
In June 2015, Andy Street was awarded the CBE for services to the national economy.
Labour Candidate: Sion Simon
Born into a Welsh-speaking family, Sion grew up in the West Midlands. His parents were teachers, his mother taught French in Sandwell and his father taught children with special needs in Birmingham.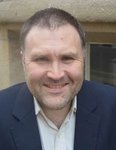 He lived in Handsworth, Handsworth Wood and Great Barr and went to Handsworth Grammar.He joined the Labour party when he was sixteen. In the 1992 general election he ran the Europe Desk at Labour's Walworth Road HQ.
Next, he was recruited as a senior manager by Guinness PLC. He then freelanced for a while, self-employed, VAT-registered small business person. Eventually, he became a national newspaper columnist, principally on the Daily Telegraph and The Spectator.
In 2001, He was elected MP for Birmingham Erdington, and re elected in 2005 with the biggest Labour majority in the city.
In Parliament, he sat on the Treasury and Public Accounts Committees, was Parliamentary Private Secretary to the Trade Minister, chaired Labour's manifesto group on law and order and the all party group on business services.
In the latter years, he was Minister for Further Education in the Department for Innovation, Universities and Skills, then Minister for Creative Industries, at the Department for Culture, Media and Sport.
He then became MEP for the West Midlands in 2014 and serves on the Employment and Social Affairs committee as Labour's European Spokesperson.
Liberal Democrat Candidate: Beverley Nielsen
Born Worcestershire, she still lives in the county with her husband, Robert and three children, Niels, Charlie and Amelia.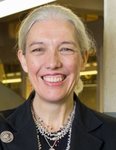 Beverley created Birmingham Made Me (BMM) to promote and connect the region's biggest brands, holding an annual Expo showcase, jobs fair and knowledge-networking, supported by a wide range of businesses. Working through Birmingham City University, she established the BMM Jobs Fair, Entrepreneur Shops, Design Competition, and Expo showcases to find jobs for young people, and retain talent in the region.
She founded, IDEA a think-tank aimed at generating greater understanding of the region's economics.
For the past decade, she has been a Director at Birmingham City University, involved in design and business development, creating linkages between students and employers, knowledge and wealth-creation.
Most recently, as Associate Professor, she set up the Institute for Design & Economic Acceleration (IDEA) to establish more clearly the link between creativity applied to market-need in driving economic growth.
For almost a decade she worked as Director, Aga Rangemaster plc, (a FTSE 250 company at the time) and ran subsidiary business, Fired Earth and gained experience in promoting tourism operators across the Midlands as CEO, Heart of England Tourist Board.
Beverley has twelve years' experience lobbying as Regional Director, CBI West Midlands. As Assistant Director, CBI North West and Assistant Manager, Brussels, she focused on promoting competitiveness across European markets.
Beverley served as a Lib Dem County Councillor in Malvern Worcestershire during which time she took outdoor education out of Council control.
Green Candidate: James Burn
Cllr James Burn was elected to Chelmsley Wood ward in Solihull in 2014 with 52% of the vote. He is currently leader of the Official Opposition on Solihull Council.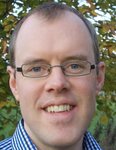 He has lived in the West Midlands for more than 15 years and has worked across much of the region in the private,public and voluntary sectors. He is a qualified social worker and currently runs his own small business.
Cllr Burn has been scrutinising the WMCA since its public announcement in 2015.
UKIP Candidate: Pete Durnell
Pete gained an honours degree in Computer Science at Coventry (Lanchester) Polytechnic in 1985 and has lived in Oldbury since commencing his first employment as a trainee with Bass in West Bromwich.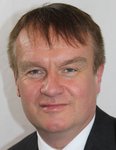 In the intervening years he have worked in IT management and consultancy, largely as a trouble-shooter and problem solver for a number of Blue-Chip companies.
Pete's represented UKIP in elections a number of times now, increasing UKIP's share of the vote on every occasion, most recently he was a candidate in the West Midlands Police and Crime Commissioner election where he received more than 93,000 votes, approximately 17% of the total."
#CapitalReports speaks to @PeteDurnell - #UKIP candidate for #WestMidlands Mayor pic.twitter.com/V4F0yZLWp7

— Capital Brum News (@CapitalBIRNews) February 26, 2017
Communist Candidate: Graham Stevenson
Graham Stevenson was for many decades a senior official of the Transport & General Workers Union and its successor, Unite the Union, covering the transport industries at a national and international level. He is a former President of the European Transport Workers Federation (ETF) and is currently National Trade Union Organiser for the Communist Party of Britain and a member of its Executive Committee and Political Committee.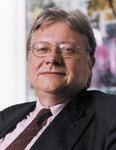 I first made contact with the Communist Party in Coventry in 1966, just having turned the age of 16. I was at last able to formally join theYoung Communist League in January 1967 and became Coventry Branch Secretary within a few months.
In February 1972 I moved to Birmingham to become the Midlands YCL District Secretary. During my period in Coventry, I was active in the local Trades Councils and their youth committees in a number of towns across the years. During the 1970s, I was active in the building industry national strike of 1972 in Birmingham.
In 1974, I joined the Transport and General Workers Union. In the mid to late 1970s, I worked for BSA Guns and was the elected secretary of the Joint Shop Stewards' Committee there.
In 1986, I became the first all-Midlands Regional Trade Group Secretary of the T&G's Passenger Services section for several decades, being based in West Bromwich. In 1988, I was promoted to National Secretary of the Passenger Group, operating from the union's head office in London. I have thus been identified with leading the 90,000 strong trade group of the Union covering bus, coach, taxi, tram, light rail and underground workers for over two decades.
In June 1999, I was appointed National Organiser of the T&G's then new Transport Sector, which united 240,000 members of the T&G, covering passenger workers, road haulage, civil aviation and ports, waterways and coastal maritime members.