Campaign Launches Against Sexual Violence At Gigs In Birmingham
10 July 2018, 06:23 | Updated: 10 July 2018, 06:33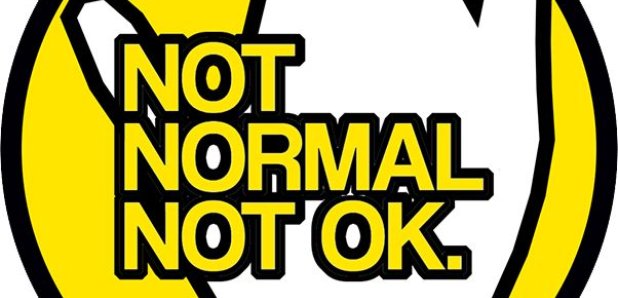 Capital's been told it's too common for people at live music venues to be sexually harassed or assaulted
A new campaign in Birmingham is encouraging people to speak out against sexual harassment at gigs.
'Not Normal, Not Ok' is being backed by West Midlands Police and sexual violence charity RSVP.
In the first phase of the campaign, stickers will be given out for people to wear at concerts to show a united front against sexual violence.
"NOT NORMAL – NOT OK is about saying, in a strong, clear, and collective voice, that sexual assault in live music venues will not be tolerated," says Ed King, Editor-in-Chief of Review Publishing, who set up the campaign with help from West Midlands Police and RSVP.
"A staggering number of people, both male and female," continues King, "are still suffering from sexual aggression in the city's live music venues – from being sexually assaulted in audiences and crowded venues, having their drinks spiked with sedatives and 'date rape drugs', to cases of direct rape and sexual violence, and in no simpler terms it just needs to stop."
Emily Doyle, bass player for The Hungry Ghosts – a prominent local blues rock group, and the designer of the NOT NORMAL – NOT OK logo, says: "sexual assault is still, sadly, a huge issue within live music venues in Birmingham.
DCI Sally Simpson, who leads the Rape and Serious Sexual Offences, Modern Slavery and Sex Work team for West Midlands Police, says: "We are really pleased NOT NORMAL – NOT OK have approached us to work with them to address sexual harassment and abuse within the live music scene in Birmingham. No one should be subjected to abusive behaviour and I would strongly urge victims to report directly to us, or via Crimestoppers. We take all reports of sexual abuse seriously and will work with survivors, help get them the support they need, and work with them to bring offenders to justice."