Birmingham Stab Victim Speaks To Capital
15 February 2017, 16:10 | Updated: 15 February 2017, 16:44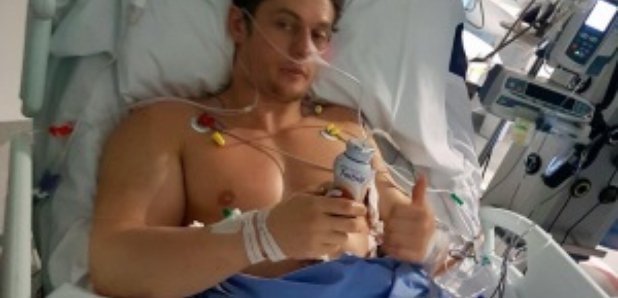 Will Flint was stabbed repeatedly in the city on New Year's Day
A Birmingham stab victim's told Capital his attack felt like he was going through a sewing machine.
27 year-old Will Flint was stabbed 12 times at a cash point on New Year's Day this year, and hasn't used one since.
18 year-old Aidan Morrissey from Billbrook Grove in Weoley Castle repeatedly stabbed Will Flint at a Bristol Road and left him needing more than 60 stitches for up to a dozen separate knife wounds.
Morrissey had assaulted a woman, dragging her by the hair, before Will heard the commotion and intervened - but as he turned to speak to the 18 year-old the knifeman lashed out.
Aidan was also sentenced for two counts of battery against the woman on 31 December and 1 January - the New Year's Day assault saw him drag the woman by her hair and punch her in the eye.

Detective Constable Gareth Johnson, from Force CID, said:
"This was a particularly severe attack and one that highlights the dangers of carrying a knife as just one momentary lapse can have long-lasting consequences.
"Knife crime is unacceptable and we are committed to punishing those who ignore the risks and dangers of illegally carrying one.
"We were thankful to the information provided by the public following our appeal which helped to build up the case against Morrissey."