Birmingham Mosque Attacker Deemed Insane
4 February 2014, 18:49 | Updated: 30 March 2016, 13:50
A mentally ill man who stabbed a police officer and two worshippers at a mosque in Birmingham was insane at the time of the offences, a jury has ruled.
Jurors deliberated over two days before returning verdicts of not guilty by reason of insanity on Mohamoud Elmi, who now faces a potentially indefinite period of detention in a secure hospital.
In reaching its verdicts, the jury panel, sitting at Birmingham Crown Court on Tuesday the 4th of February, decided that Elmi did acts which amounted to attempted murder and wounding.
A three-day trial was told the 32-year-old had previously been treated for mental health problems but was discharged into the community before the stabbings in Ward End in June last year.
The trial heard how Elmi calmly walked away from a ''frenzied'' late-night attack on two fellow worshippers at the mosque to pay a visit to a wash-room.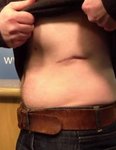 Elmi, of Ward End Hall Grove, Washwood Heath, then returned to a prayer area at the mosque before repeatedly stabbing a police constable who attempted to subdue him with a Taser.
Prosecutor Anthony Warner told the start of the trial that Elmi was eventually overpowered by other worshippers and a second Pc who bravely intervened to restrain and handcuff him.
Worshipper Tahir Mumtaz was stabbed in the body during a ''determined, protracted and violent'' attack, while one of those who came to his aid, Zakaria Bhayat, suffered a wound which penetrated to the muscle in his thigh.
According to witnesses, Elmi knelt down to carry on praying before the arrival of Pcs Adam Koch and Jean Stevens, who were directed to the room he was in. Here's PC Koch describing what happened:
After the verdicts were returned on two counts of attempted murder and one of wounding, Birmingham and Solihull Mental NHS Foundation Trust confirmed that an inquiry had been held into the care received by Elmi, who was discharged eight months before the stabbings.
The Trust said in a statement: ''The tragic incident involving PC Adam Koch, Tahir Mumtaz, and Zakaria Bhayat, involved innocent members of the public and a police officer.
''After the incident our Trust conducted a thorough investigation and review into the care and treatment of Mohamoud Elmi leading up to the incident.
''Our review highlighted a number of lessons for us, which have since been acted upon.''
The issues highlighted by the review included the need for greater involvement and input from families and GPs before and after patients are discharged.
Other areas of learning identified in the review centred on better record-keeping, particularly when patients are transferred from in-patient to community teams.
Elmi, who is currently being treated at a secure hospital, will be sentenced by Mrs Justice Carr on Wednesday.
Pc Koch, 31, returned to work last October in an investigative role.
Commending the officer's actions in confronting Elmi, who has been diagnosed as suffering from a form of schizophrenia, Chief Superintendent Alex Murray said: ''Two people had already been stabbed.
''Pc Koch rushed at the attacker and put his own safety on the line to protect others.
''He suffered serious injuries but his actions undoubtedly prevented other worshippers being hurt and potentially killed.''
Following the incident, Pc Koch returned to the mosque to express his gratitude to worshippers who helped him, and personally thank two off-duty doctors who administered emergency first aid.
He said: ''If it wasn't for their help, bravely running towards a man they'd already seen brandishing a large knife, I may not be here today.
''I remember the man charging towards me with the knife, then falling to the floor and wrestling with him as he tried thrusting the knife into my back.
''Thankfully my injuries weren't as bad as they could have been.''