Birmingham Man Went Paintballing To Train For ISIS, Court Told
25 November 2016, 06:29 | Updated: 25 November 2016, 06:40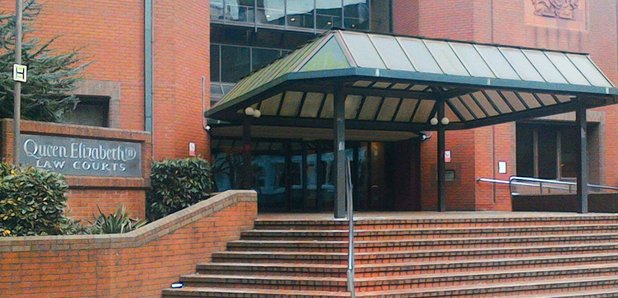 A trainee bricklayer from Birmingham who wanted to "fight and die'' for so-called Islamic State in Syria went paintballing to prepare himself for combat before travelling to Turkey, a court has heard.
Humza Ali is also alleged to have sent "abusive'' anti-democracy messages to a Labour councillor after making his way back to the UK from Istanbul via Ireland.
Birmingham Crown Court was told the 20-year-old, who denies distributing terrorist publications and attempting to travel to Syria for terrorist purposes, attended a session at Delta Force paintballing in Hockley Heath, near Solihull, along with six others in June 2014.
Opening the case against Ali at the start of his trial, prosecutor Anne Whyte QC alleged that the college student intended to press on to Syria to join Isis when he travelled to Turkey seven months later.
Ali, of Bromford Lane, Birmingham, is also alleged to have sent numerous video messages to other men showing beheadings and atrocities carried out by the so-called Islamic State.
Addressing jurors, Ms Whyte said of Ali: "He is charged with a number of different offences, all of which, we say, reflect his radical interpretation of Islam.
"It is the prosecution case that Ali wanted to and tried to go to Syria to fight for Islamic State.
"You will hear that he also sent abusive messages to a local Labour councillor called Majid Mahmood, with the intention of bullying him into stepping down and away from impending political elections because, in Mr Ali's world view, there is no place for democratic processes.''
Ali is said to have caught a flight to Turkey in January 2015 after making his way to Dublin via Belfast, having crossed the Irish Sea by ferry following a coach journey from Birmingham to Scotland.
Ms Whyte told the jury: "He did in fact fly from Dublin to Istanbul in Turkey, where he was refused entry.
"He was sent straight back and upon his return to Dublin on 13th January 2015 he was spoken to by a local police officer.
"He was asked about the unusual route that he had chosen and he explained that he had planned to sightsee from the coach, and that once he was in Turkey he had planned to book himself some accommodation in a part of the country well away from Syria.''
On June 14 2014, the Crown alleges, Ali was part of a group of men - including two others whose plans to get to Syria have been thwarted - who met for a seemingly "harmless'' paintballing session.
Ms Whyte told jurors: "If you step back you will understand that for an inexperienced but committed young man like Humza Ali, who intends to leave his Western urban life for war in the Middle East, the opportunities for handling anything remotely resembling a type of firearm are extremely limited.
"Membership, for example, of a gun club might draw unwanted attention, but the occasional paintballing session with friends is ideal, and at least enables the participant to handle a type of weapon and to take broad aim.
"Should you be in any doubt about the serious intent behind this activity in June 2014, you will be able to consider evidence which we say demonstrates that this was in fact a sort of training exercise.
"During it, the participants posed for photographs in quasi-combat gear, holding their paint-filled weapons, including Ali.
"It was a bonding act of preparation between men of like mind and like intent. They were doing what passed, in their limited circumstances, for training.''
Ali further denies two charges of sending a malicious communication, which both relate to social media messages sent to Cllr Mahmood in May 2015 and April this year.
A section of the first message allegedly read: "You should leave democracy and accept Islam.''
Cllr Mahmood, who had rejected an earlier reqeust not to stand at the election, sent a message back to Ali stating: "I have already informed of my decision which you clearly don't accept. I will continue to do my best for everyone regardless of their race, colour creed or religion.''
The trial continues.