Birmingham Man Jailed For 160 MPH Crash
9 May 2016, 14:04 | Updated: 9 May 2016, 14:22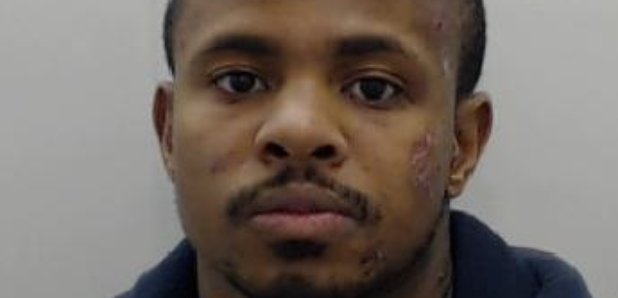 A Birmingham man has been jailed for causing the death of a young mum after crashing into a lorry on the motorway whilst driving at over 160mph.
30 year old Martin Grant of Jacey Road, Shirley has been sentenced at Manchester Crown Court to eight years in prison after pleading guilty to causing the death of 25-year-old Joetta Shumba by dangerous driving and drink driving.
He was also given a six-year driving ban, which will only begin on the day he is eventually released from prison.
On Sunday 24 January 2016, Grant was driving a grey Audi S3 on the M62 motorway between the Eccles interchange and junction 11 when he collided with a lorry.
The car, which had been travelling at over 160mph, hit the lorry at such force that it overturned and slid on its side further up the motorway. The Audi continued to spin out of control for another 175 metres with the momentum ripping the engine from the car, resulting in it landing a further 50 metres down the road.
The driver of the lorry described hearing a loud bang and seeing a 'fireball' fly past him before his vehicle started to overturn and he began to say goodbye as he was expecting to die.
Joetta Shumba was travelling as a passenger in the Audi and was sadly pronounced dead at the scene.

Grant, who was twice the legal alcohol limit, was taken to hospital for treatment and remained under the watch of police but was not formally arrested due to the severity of his injuries.
Whilst being treated, he attempted to leave the hospital before officers stopped him and formally arrested him in connection with the incident.
Police Constable Paul Joynson of the GMP Serious Collision Investigation Unit said: "Martin Grant's recklessness and idiocy has left a young boy to grow up without his mother and taken a treasured friend and family member away from her loved ones.
"At the time of this collision, not only was he over twice the legal alcohol limit but he was driving at a ridiculous speed. He hit the lorry with such force that it tipped over and the driver thought he was going to die.
"His attempts to evade justice by trying to leave the hospital to the detriment of his own health to avoid being arrested would suggest that his only concern was himself.
"Although the sentence passed here today won't bring Joetta back, I hope it will allow her family to start to rebuild their lives."