Birmingham Man In Psychiatric Hospital For Killing Ex
26 June 2015, 17:23 | Updated: 30 March 2016, 13:50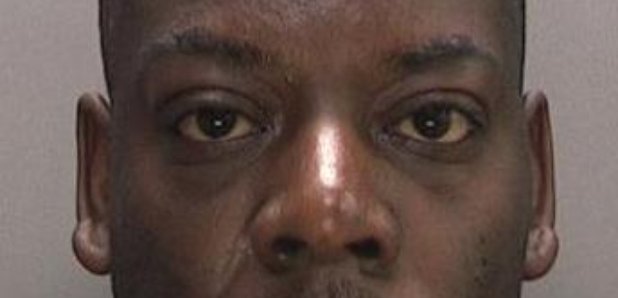 A Birmingham man will have to stay in a psychiatric hospital for killing his former partner before burning her body in a car.
Damien Dinobewei, from Pershore Road, was given the indefinite term at Birmingham Crown Court today after pleading guilty to the manslaughter of Tia Kounota at a hearing earlier this month.
Sentencing had been delayed pending medical reports, which found Schizophrenic Dinobewei had not been taking his medication in the time leading up to the Tia's death and he had been adept at concealing this from medical professionals.
Tia's body was found on 22 July 2014 inside a convertible pink Audi A3 after fire crews were called to reports of a car fire off Fentham Road, Erdington.
An investigation was immediately launched and unemployed Dinobewei was found by officers less than half a mile from the scene, smelling of smoke and with singed eyelashes. He was arrested, charged with murdering 27-year-old Tia and remanded in a secure unit.
During the course of the investigation, officers discovered Dinobewei attacked the mother-of-one, dragged her into a car and drove to the cul-de-sac where he set fire to the vehicle with Tia inside. A post mortem proved inconclusive but showed she'd suffered a head injury which would have rendered her unconscious or dead before the fire was set.
At the court hearing earlier this month, it was also revealed Tia and 35-year-old Dinobewei had been in a volatile relationship, which Tia had decided to end, due to Dinobewei becoming unpredictable and frightening her. Tia had moved back to her mother's house before moving to live with a friend near Halesowen at the time of her death.
On the day of the incident, Dinobewei was seen dragging Tia by the hair and punching her repeatedly before forcing her into the passenger seat and driving away. He then drove to The Gardens, off Fentham Road, where witnesses saw Dinobewei get out of the driver's side of the car and set the vehicle alight.
Reflecting on the order handed to Dinobewei, Detective Inspector Warren Hines said: "I cannot begin to imagine the sense of loss Tia's family feel.
"Dinobewei's killing of a young woman with her life ahead of her - a woman who cared deeply for him and should have felt safe in his company - is truly despicable.
"Dinobewei's failure to take his medication, coupled with his consumption of illegal drugs, caused a rapid deterioration in his mental health, compounding his paranoia.
"I hope that by knowing Dinobewei has been given an indefinite order, preventing him from killing again, will be of some comfort to Tia's family and friends and help them to rebuild their lives. My thoughts remain with them all."