Artist Impression Released After Solihull Sex Attack
22 August 2018, 12:03 | Updated: 22 August 2018, 12:04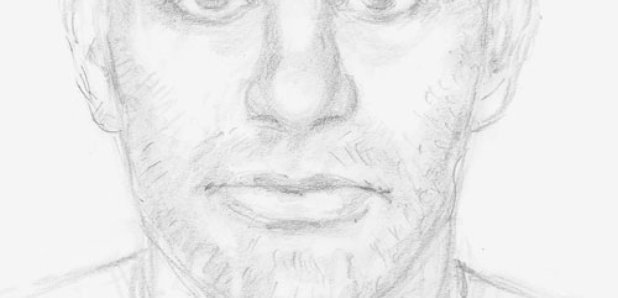 West Midlands Police have released an artist impression of a man being hunted in connection to a sex attack on a girl in Solihull.
The 11 year old girl was walking through Babbs Mill Park when she was attacked at the end of June.
She suffered a cut to the neck from a knife and was treated in hospital before being discharged.
The force said the girl is being supported by specially trained officers, while hundreds of hours of CCTV have been viewed and around 1,300 homes in the area have been visited.
Three people had been arrested in connection with the incident but all have been released without further action.
Police have been patrolling the park every day since the attack and officers have worked with experts to build up a psychological profile of the suspect.
The attacker has been described by the force as white, slightly tanned and of stocky, muscular build, with short brown/greying hair, blue eyes and large hands.
He was also with a white King Charles spaniel, which had light brown patches on its ears and body.
Detective Inspector Joe Davenport, leading the inquiry, said: "This has been a huge investigation, involving officers and specialist staff from around the force.
"I'm releasing the artist's impression today because most of the work collecting witness statements and viewing CCTV has now been completed, and it was important to focus on gathering that time-critical, local information first.
"I'd urge people to take a close look at the image. Is it someone you know? Is it someone you've seen out and about in the area? We need to hear from you, even if it's so that we can rule somebody out of our investigation."
He added: "We are determined to bring this dangerous man to justice, and the information you provide could be pivotal."
Anyone with information has been asked to call a 24hr hotline on 0121 251 0277 or e-mail babbsmill@west-midlands.pnn.police.uk.