Alton Towers Owners Are Fined £5 Million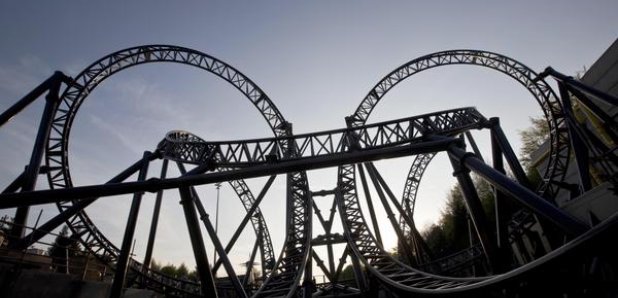 Alton Towers operator Merlin Attractions has been fined £5 million for a ``catastrophic failure'' of health and safety rules over the Smiler rollercoaster crash.
Two teenagers - Vicky Balch, then 19, and Leah Washington, then 17 - could have bled to death from their injuries and each ended up losing a leg after the collision in June last year.
A mother-of-two who was on the ride with her grown-up daughters welcomed the ``justice'' of the fine, but said the physical and mental impact of the crash continued.
The victims, left suspended in the ride 20ft (6m) above ground for up to five hours, are now expected to seek civil compensation.
Lawyers for eight of those hurt said the fine was believed to be the largest ever of its kind for a leisure industry company.
Stafford Crown Court had heard that the passengers watched with ``disbelief and horror'' before ploughing into an empty carriage on the track, with the impact likened to a 90mph car crash.
The court was told that engineers overrode the computer system which had correctly stopped the ride because they believed it was an error, allowing the passenger carriage to collide with the empty car.
It was found that while the ride and control systems were sound, Merlin had failed to put in place proper systems and a suitable risk assessment for safe running leading.
The company was fined after a HSE investigation found an engineer ``felt pressure'' to get Smiler back into service after it developed a fault shortly before the devastating crash.
However, Merlin totally rejected any suggestion that it put money before public safety, adding that the judge made no reference to that part of the HSE's report in sentencing.
That expert witness report, compiled by consultant investigator Stephen Flanagan, also said Alton Towers management linked bonuses to ``acceptably low levels of downtime'' on their rollercoasters.
Sentencing, Judge Michael Chambers QC said the ``obvious shambles of what occurred'' could have been ``easily avoided'' by a suitable written system to deal with ride faults and a proper risk assessment.
Shortfalls in oversight and training were also identified.
The judge added: ``This was a needless and avoidable accident in which those injured were fortunate not to have been killed or bled to death.''
He said: ``Those in the front row bore the brunt of the collision and had their legs crushed in the tangled steel.''
Mr Chambers added that all 16 people in the carriage had been ``injured to various degrees'', adding that the company's safety failure had resulted in ``putting at risk the safety of thousands of young people and children''.
The judge said: ``The defendant now accepts the prosecution case that the underlying fault was an absence of a structured and considered system - not that of individuals' efforts, doing their best within a flawed system.''
Miss Balch, Miss Washington, fellow front-row passengers Joe Pugh and Daniel Thorpe, and Chandaben Chauhan, who was sitting in the second row, were all seriously injured when their packed carriage was crushed against the other car.
Lawyers for Merlin said the company had seen a £14 million drop in revenue as a result of the crash, and had ``got the message'', making 30 changes to safety measures, equipment and training.
The Smiler reopened earlier this year.
No-one from the firm has resigned over the incident, and after the hearing company chief executive Nick Varney ignored repeated questions from reporters as to whether he would step down.
Speaking outside court, he again apologised for the incident and said bosses were ``not emotionless corporate entities''.
``In that respect, the far bigger punishment for all of us is the knowledge that on this occasion we let people down with such devastating consequences,'' he said.
``It is something none of us will ever forget and it is something we are utterly determined will never be repeated.''
Speaking after the hearing, Paul Paxton, of Stewart's Law, representing eight victims, said: ``The court have imposed what we believe is a record fine for the industry, but of course money alone will never replace limbs nor heal the psychological scars.''
He added: ``But this has not been about retribution; this has been about finding out why this accident occurred and making sure lessons have been learned not just by Merlin but by others throughout the industry and I think my clients can take comfort from that.''
Outside court, Ms Chauhan, from Wednesbury in the West Midlands, who suffered serious abdominal injuries in the crash, said: ``It is justice on what they've done.''
She added: ``My personal message to Merlin, to the legal side - just do the right thing and look after us all.
``Psychologically, (the) psychiatric effects on people are invisible but they are there, do not be fooled. We struggle every day with it.''