Alton Towers Break Downs 'Within Normal Limits'
2 July 2015, 10:04 | Updated: 30 March 2016, 13:50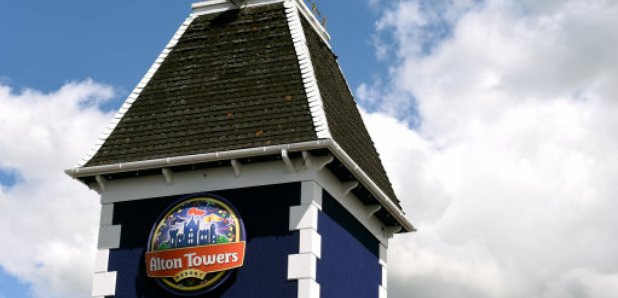 Capital's been told break downs at Alton Towers in Staffordshire are 'within normal limits' after people had to be rescued yesterday.
On the hottest day of the year so far, 80 people had to be rescued from two trains on the monorail at around 5.25pm when they broke down.
It was down to a technical issue and took an hour to walk visitors off the system using the evacuation walk ways. A statement from the resort says: "The train drivers kept guests informed via the on board PA system and refreshments were provided."
There was also a stoppage on Air mid-ride, although we're told it was not upside down at the time. Bosses say it took twenty minutes to clear the ride and it reopened shortly afterwards.
A statement from the resort continues: "Guests are more focused on any minor delay or technical stoppage at the current time, but any delays that we are experiencing now are within our expected level and will be dealt with according to our stringent processes; rides will reopen as appropriate."
Last month, five people were seriously injured when two carriages crashed on the Smiler ride.
Joe Pugh, 18, from Barnsley, his girlfriend, 17-year-old Leah Washington, Vicky Balch, 20, from Lancashire and her boyfriend Daniel Thorpe, 27, from Buxton, Derbyshire, were on the front row when their carriage hit a stationary one.
Washington and Balch have both had to have a leg amputated.
Chanda Chuahan, from Wednesbury, was on the second row of the ride with her daughter and sister. She came back to the Black Country and had to be treated at Walsall Manor Hospital after suffering internal bleeding.