101 Year-Old Birmingham Man Jailed For Historic Sex Offences
19 December 2016, 14:22 | Updated: 19 December 2016, 14:30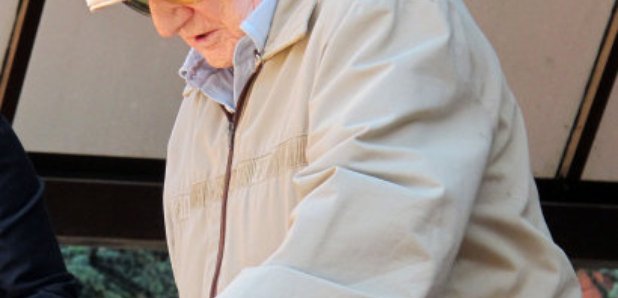 A 101 year-old Birmingham man has been jailed for historic sex offences against children
A 101 year-old Birmingham man has been jailed for 13 years after admitting a number of historical sex attacks against young children.
Ralph Clarke from Holly Lane in Erdington was told by the judge that he had shown no remorse at all.
The retired haulier pleaded guilty to 9 offences against a boy - part way through the trial.
Then on Friday 16th December, he was found guilty of 21 other charges against two young girls.
Outside court the police paid tribute to the `courage and determination'' of the victims.
Detective Constable Emma Fennon from West Midlands Police's Historic Sex Offences Unit, said:
"I'd like to welcome the decision of the jury in convicting Ralph Clarke today.
"He subjected three young children − who were aged between 4 and 13-years-old at the time − to unspeakable abuse over many years. He took advantage of their vulnerability and they have lived with the emotional and psychological scars from that abuse for decades.
"Thankfully, today, justice has finally caught up with him.
"There are people who may question the public interest in taking a man aged 101 to court. What I'd say is that age alone should be no defence. We worked closely with colleagues at the Crown Prosecution Service and Clarke's age and wellbeing were considered.
"But given the serious nature of the offences, the breach of trust and vulnerability of the young victims, it was decided that a prosecution was in the public interest.
"We at West Midlands Police will always be guided by the wishes of victims. His victims took the brave step to disclose what had happened to them − and they needed to see him pay for what he'd subjected them to.
"We have supported them through the criminal process and I'm delighted that they have now seen justice prevail. They have sat through all of the evidence and I know at times it has been difficult for them.
"This case goes to show that it is never too late to report sexual offences − even if the abuse happened may years, even decades, earlier we can still put compelling cases to juries. West Midlands Police will always take reports seriously and do all we can to support victims and punish offenders.
"And I'd finally like to pay tribute to the courage and determination of Ralph Clarke's victims in coming forward and disclosing these offences to us.
I hope they can take some comfort from today's verdict and finally move on with their lives."