10 Men And Boys Found In A Refrigerated Lorry Near The M6
25 November 2016, 17:08 | Updated: 25 November 2016, 17:15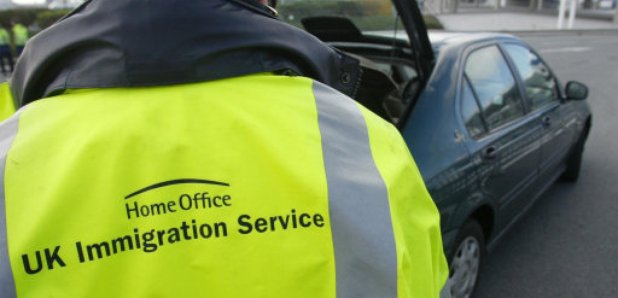 Four boys and six men have been found in a refrigerated lorry off the M6 in Wednesbury.
They are thought to have got into the country illegally and are from Iran, Iraq and Vietnam and Lebanon.

Immigration officials say they've been treated for the effects of the cold.
Ambulance crews were called to the scene near a retail park off the M6 after the group were discovered in Wednesbury, West Midlands, at about 5.31pm on Thursday.

The men have been referred to the Home Office's Immigration Enforcement directorate to be interviewed.

The children have been placed into the care of children's services for further assessment.

Two Spanish men, aged 50 and 60, were arrested by police on suspicion of facilitating illegal immigration.

A West Midlands Ambulance Service spokesman said medics were called to Axletree Way at 5.31pm to reports of ten people in the back of a refrigerated lorry.

The males were all thought to be aged between 16 and 26 years of age.

He added: "They were all assessed and treated for the effects of cold, with a nearby coffee shop providing hot drinks.

"Nine of the patients were discharged at the scene, while one was taken to Walsall Manor Hospital after fainting."