ZAYN Feat. Sia - 'Dusk Till Dawn'
7 September 2017, 14:59 | Updated: 13 June 2018, 13:21
Would 100% watch a 'Die Hard' movie starring Mr Malik now.
There's high-octane car chases, explosions and bad guys. We're not talking about the latest movie by Jason Statham - we're actually banging on about Zayn Malik's new video for his song 'Dusk Till Dawn'.
Singing alongside Sia's incredible vocals, ZAYN becomes a full-on action star in the video which was directed by Marc Webb, who - ironically - also directed 'The Amazing Spider-Man', as well as '(500) Days Of Summer'.
> Zayn's Mum Shared A Photo Of Her Kissing His Bald Head, And Now The Zquad Are Hella Confused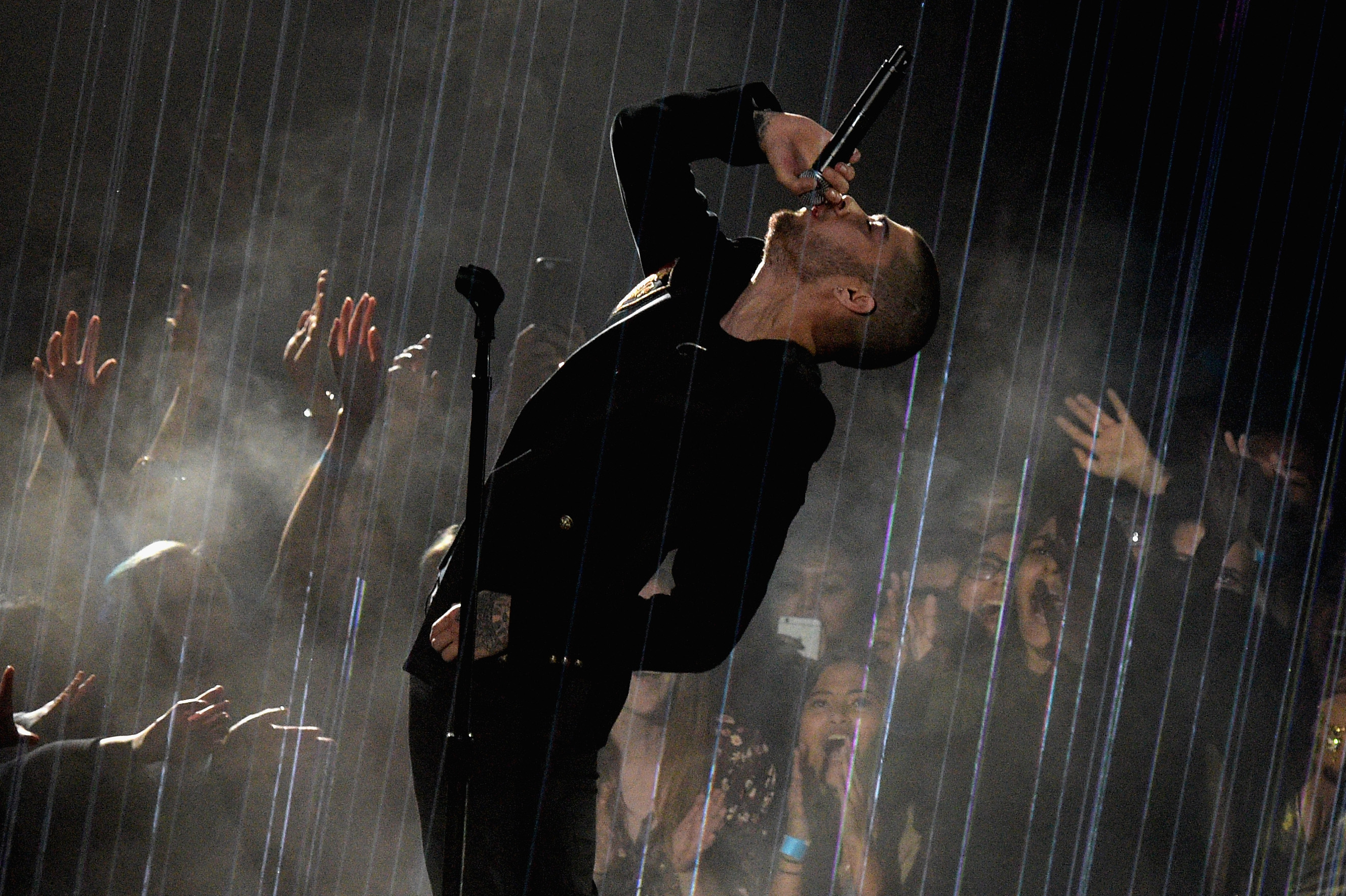 Pic: Getty
The 'PILLOWTALK' singer also appears alongside actress Jemima Kirke, who has appeared in 'The Simpsons', as he tries to escape the baddies in a thrilling car chase. (Oh, and in a sexy ass Jaguar, too.)
'Dusk Till Dawn' is ZAYN's sixth single as a lead artist, having also collaborated with Taylor Swift and PARTYNEXTDOOR, previously.
> You Like ZAYN? And You Like Music? Well, Wait 'Til You See How Much ZAYN And Music We've Got Over On Our App
ZAYN feat. Sia - 'Dusk Till Dawn' Lyrics:
[Verse 1: ZAYN]
Not tryna be indie
Not tryna be cool
Just tryna be in this
Tell me are you too?
Can you feel where the wind is?
Can you feel it through
All of the windows
Inside this room
[Pre-Chorus: ZAYN & Sia]
'Cause I wanna touch you baby
I wanna feel it too
I wanna see the sunrise
On your sins just me and you
Light it up, on the run
Let's make love tonight
Make it up, try, fall in love, try
[Chorus: ZAYN & Sia]
But you'll never be alone
I'll be with you from dusk till dawn
I'll be with you from dusk till dawn
Baby, I am right here
I'll hold you in these forearms
I'll be with you from dusk till dawn
I'll be with you from dusk till dawn
Baby, I am right here
I'll be with you from dusk till dawn
Baby, I am out here
I'll be with you from dusk till dawn
Baby, I am right here
[Verse 2: ZAYN]
We were shut like a jacket
So do your zip
We would roll down the rapids
To find a wave that fits
Can you feel where the wind is?
Can you feel it through
All of the windows
Inside this room
[Pre-Chorus: ZAYN & Sia]
'Cause I wanna touch you baby
I wanna feel it too
I wanna see the sunrise
On your sins just me and you
Light it up, on the run
Let's make love tonight
Make it up, try, fall in love, try
[Chorus: ZAYN]
But you'll never be alone
I'll be with you from dusk till dawn
I'll be with you from dusk till dawn
Baby, I am right here
I'll hold you when things go wrong
I'll be with you from dusk till dawn
I'll be with you from dusk till dawn
Baby, I am right here
I'll be with you from dusk till dawn
Baby, I am right here
I'll be with you from dusk till dawn
Baby, I am right here
[Bridge: ZAYN & Sia]
Could you loved in your body?
So, only you that can stop it
Go, give love to your body
So, only you that can stop it
Go, give love to your body
So, only you that can stop it
Go, give love to your body
Go, give love to your body
[Chorus: ZAYN & Sia]
But you'll never be alone
I'll be with you from dusk till dawn
I'll be with you from dusk till dawn
Baby, I am right here
I'll hold you when things go wrong
I'll be with you from dusk till dawn
I'll be with you from dusk till dawn
Baby, I am right here
I'll be with you from dusk till dawn
Baby, I am right here
I'll be with you from dusk till dawn
Baby, I am right here