Everything You Need To Know About ZAYN's Highly Anticipated Second Album
10 July 2017, 16:38 | Updated: 13 June 2018, 13:21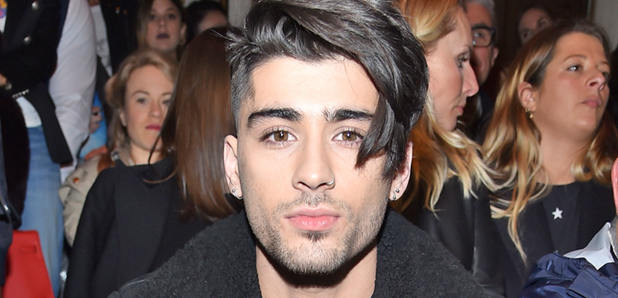 If this turns out to be half as good as 'Mind Of Mine' then we'll be in for a treat!
Yes, ZAYN was indeed part of One Direction and sold millions of records around the world, but when he released his debut solo album 'Mind Of Mine' back in 2016, he transformed into a completely new man.
That album went on to top the charts in a number of countries, including the UK, but now talk has turned to the follow up release and we're sitting on the edge of our seat waiting for the album to grace us with its presence.
> Zayn Doesn't Want To Be Part Of A "Power Couple" & Insists He & Gigi Are Normal
So before it finally does arrive, here's everything we know about it so far...
The Themes Of ZAYN's Second Album
Speaking to Clash recently, ZAYN commented, "I wouldn't say there are overriding themes; it's more about the music this time, I think, and more about the melodies and the singing than it is specifically about the message of the lyric of the song."
"I've just tried to show different things on this album, and, again, it doesn't really all cohesively fit together, even in terms of sound - it's not like one body of work; it's all different things and different types of music. It's just things that inspired me, like odd times and places in that exact moment recording that feeling and getting it down."
The Producers Helping him Shape His Sound
"I've got a few songs - even on the first record, and on the second one - that I did with British producers, actually, and they get picked up well; in America, they're some of the favourite songs of a lot of my friends over here", Zayn revealed during his chat with Clash.
The Vibe Of ZAYN's Second Album
RCA Records CEO Peter Edge told Entertainment Weekly, "This album has a more optimistic tone to it after coming through that more challenging time. It shows a lot of growth."
Speaking in particular about the PARTYNEXTDOOR-featuring single 'Still Got Time', Edge explained, "If you think about the lyrics, it's talking about how it's great to be young and knowing you've still got time to do everything you want to do in life."
The Insight ZAYN Will Give Into His Personal Life
Peter Edge also told EW, "I think he definitely wants a lot of himself in there, and I think that's what the last record had — it maybe even gave people more insight than they thought they were going to get."
Whilst you're here, check out the BTS footage from the music video ZAYN shot with Taylor Swift not too long ago...