Will.i.am Told Off For Standing On His Chair On The Voice UK
25 March 2013, 10:33 | Updated: 25 March 2013, 10:36
The Black Eyed Peas man reveals how he will also be defying orders to not post messages on Twitter during the show.
Will.i.am has been told to stop standing on his chair on The Voice for fear over health and safety.
The 'Scream & Shout' star was seen during last year's edition continually jumping on top of the famous swiveling chairs as he made arguments and offered his support to acts on the series.
"I was jumping up and down with sheer excitement," he told the Daily Star. "They said not to do it 'in case it falls or breaks' and I'm like …. 'this stuff ain't secure?'"
Fellow coach Danny O'Donoghue added: "Apparently they're not for standing on. It's health and safety."
Will has also defended his use of Twitter on the series and said it is his way of interacting with fans.
"It's my way of staying in touch with fans," and Danny agreed: "It's part of the show to be interactive."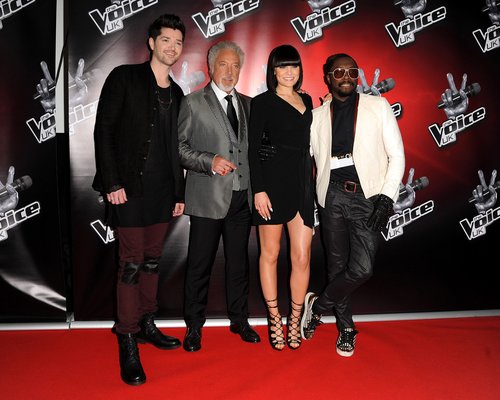 The new series of The Voice kicks off on Easter Sunday with all four coaches, Jessie J, Sir Tom Jones, Danny O'Donoghue and Will.i.am retuning.
Meanwhile, Will has been shooting the music video for his new single '#ThatPower' – which also features Justin Bieber.
The rapper stopped by Capital to give the worldwide premiere of the track earlier this month.