Will.i.am Spotted Shooting '#ThatPower' Music Video In Los Angeles
25 March 2013, 12:34
The 'Scream & Shout' star also hits out at the paparazzi in a rant on Twitter.
Will.i.am has been pictured out in Los Angeles shooting scenes for his new music video to accompany latest single '#ThatPower'.
The Black Eyed Peas star was seen sporting a leather jacket and gave a peace sign as he was captured on film.
However, his friendly demeanour was followed by a Twitter rant hitting out at the paparazzi.
He wrote: "Paparatzi's can the rudest, disrespectful, invasive, careless, insensitive, sneakiest, personal space rapist in the world #bloodsuckers."
Will previously spoke to capital to attack the paparazzi when he commented on Justin Bieber's altercation with photographers in London.
Check out a picture of Will.i.am shooting his new music video below: (Picture: WENN)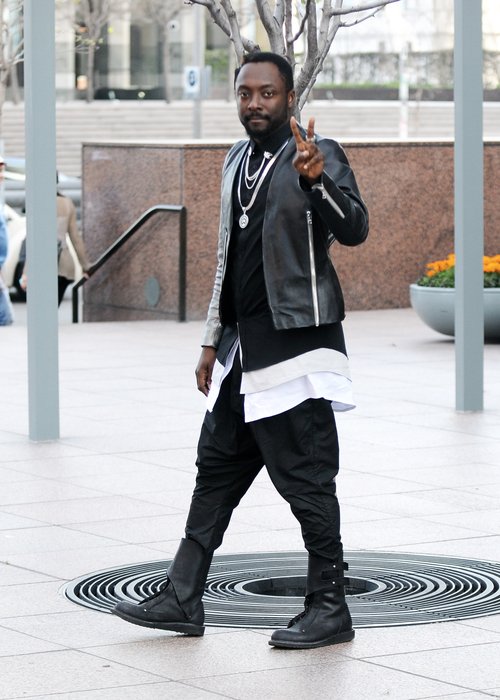 The pair have teamed up for the new track – which was premiered for the first time on Capital this month.
Meanwhile, Will's antics on The Voice have apparently caused upset with the show's bosses who have told him to stop standing on his chair during recordings.