Will.i.am Reveals He Wants To Work With Taylor Swift: "She's Dope!"
12 July 2013, 11:03
The Black Eyed Peas man speaks about teaming up with the 'I Knew You Were Trouble' star.
Will.i.Am has expressed an interest in working with pop/country star Taylor Swift.
In a recent interview with E! News, the Black-eyed-Peas star has a collaboration with the female superstar would be really "cool".
"Taylor Swift is dope," he said. "I'd like to work with Taylor Swift."
He continued: "I like the girl. We could do something really fantasy like. That would be cool."
The 'I Got It From my Mama' singer is notorious for his collaborations with some of the biggest music stars in the world, most recently, Justin Bieber, Miley Cyrus and Britney Spears.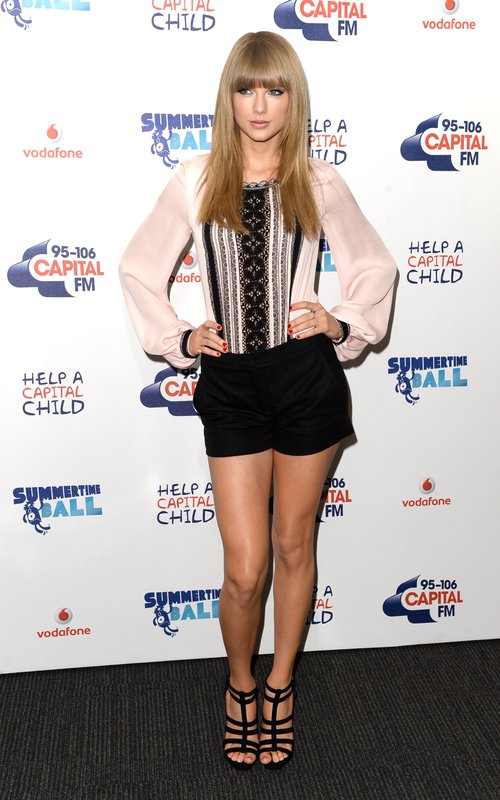 However, Taylor Swift herself is no stranger to collaborations, as she has recently worked with Ed Sheeran on her latest single 'Everything has Changed', which features on her fourth studio album 'Red'.
The 'Heartbreaker' singer has also revealed how he has been involved with the music industry from a young age: "I got my first record deal when I was in the 11th grade".
"I was always the kid who everyone said, 'Look what William did,' and everyone gathered round", he told the publication.

In the meantime, Will.i.am has been turning his attention towards The Voice runner-up Leah McFall, who he has described as "the most spectacular singer I've ever heard".