Will.i.am Creates One-Off Comic Wizards & Robots With Brian David Johnson
17 April 2013, 13:26
The '#thatPower' star gets ready to launch his latest project alongside IDW Publishing.
Will.i.am has joined forces with futurist Brian David Johnson to create a one-off comic called Wizards & Robots.
The Black Eyed Peas man helped create the 48-page publication which will be released in July.
The 'Scream And Shout' man's comic will be published through IDW who gave further details on what the book will contain.
"When an army of futuristic robots journeys through time and space in search of ancient, powerful wizards, the fate of the world will hang in the balance, and a wealth of volatile secrets will be uncovered," they revealed.
It was also revealed that the team wanted to ensure all scientific details in the comic were correct and that "the journey through new worlds explored boundaries of today's science and technology".
Check out a picture of Will.i.am's Wizards & Robots comic below: (Picture: IDW Publishing)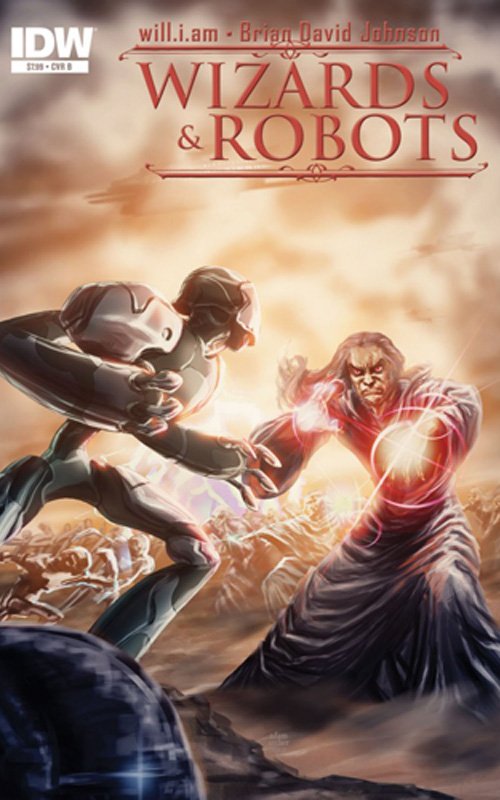 Illustrations for the comic were created by Batman: Arkham City artist Adam Archer.
Meanwhile, Will streamed his entire new album '#willpower' online this week, which features new Miley Cyrus team-up single 'Fall Down'.