"I Love The Kid": Usher On Mentoring Justin Bieber And The UR Experience
27 October 2014, 10:08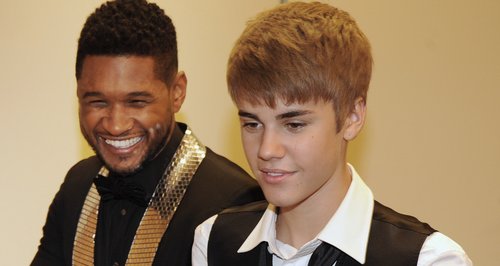 Usher's been there with Justin Bieber since the start of his career, and he's not afraid to tell him off when he's done something wrong!
Any Justin Bieber fan worth their salt knows that Usher has been a big force in the Bieb's career right from the start – and even to this day, Usher isn't afraid to tell the pop superstar off if he's done wrong!
Usher revealed his love of mentoring in a recent interview with Billboard, and how he gravitates to working with Justin and coaching on The Voice. He explains, "My mom always says, 'You talk to everybody like they're your kids.' I'm like, 'I'm sorry, I was born to be a dad.'"
And his relationship with Justin has changed as the star has grown up over the years. He explained, "Our relationship is more man-to-man now. He's making his own decisions and it's important to show support."
"I can say I'm not happy with all the choices my friend has made, but I'm supportive of him. I try my hardest to give as much positive reinforcement as I can. I'll punch him in the f***ing chest when I need to, and give him a hug and kiss when I need to. It's more than just mentoring. I love the kid."
And who better to have looking out for you than the man who has carved a 20-year career at the top of his game? And there's no stopping Usher, who is embarking on his The UR Experience tour which is described as a celebration of '20 years of music and entertainment.'
Fans are definitely in for a treat with the tour – as well as killer choreography and heaps of pyrotechnics, Usher is bringin g a 13-piece band he calls his "funk-soul orchestra".
Usher explained, "Most tours cater to the specific launch of a project - not this time. The focus this time is the music. Going all the way back to the beginning."
You May Also Like: