Union J's George: "I'll Get Naked In A Bath Of Beans If 'Carry You' Gets Number One'
23 April 2013, 11:27
The former X Factor stars are plotting what to do if they claim their first ever Vodafone Big Top 40 chart topper.
Union J have confessed that they will get naked in a bath filled with baked beans if they manage to claim the number one spot on the Vodafone Big Top 40 with their debut single 'Carry You'.
The four-piece told The Sun that a huge party would definitely be on the cards if they hit the top spot.
Singer George said: "We'll have a massive party — and I've said I'll sit in a bath of beans.
Asked further about the honesty of his claim, he added: "Yes definitely, be pictured and everything, you have my word."
The former X Factor stars dropped by Capital yesterday as their song was played for the first time and revealed they were in tears after hearing the track on the airwaves.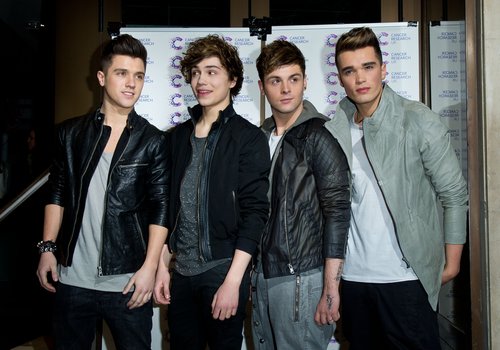 Union J also told us about the shoot for the accompanying music video for the track and said it was particularly cold on set.
The group joked that there were "a lot of erect nipples" as they filmed in the snow.
Union J will release new song 'Carry You' on 2nd June.