10 Reasons Why We Want Union J's George Shelley To Be Our BFF: GIFs, Vines And More
7 July 2014, 16:13 | Updated: 27 August 2014, 15:18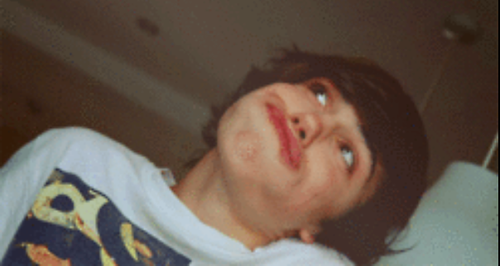 George Shelley and his magnificent hair (and face) would make the ultimate BFF, here are our favourite reasons why we'd want to hang out with the Union J hotty.
Imagine being BFFs with George Shelley? You could always rely on him to have a spare can of hairspray when you've run out, he could play the guitar for you if your iPod ran out of battery and he gives the BEST hugs ever (we've conducted serious boy band-hugging research to award him this accolade), but these are just two of the many reasons why George would make the perfect bestie. Here is his beautiful face in all it's moving glory to show you some more…
1. George Loves Everyone
Like seriously, George loves EVERYONE. He's like an adorable puppy that you could never imagine getting angry over anything. It would be like having a pet in a super tall, hot, boy band body (which is obviously the best kind!).
2. He Could Drive You Around In His Car
Sure, you probably wouldn't be able to give any mates a lift (unless they sat on the roof, but it looks pretty flimsy), but imagine being driven around by George? With the wind in your hair (well, there is no windscreen or windows…) and a top speed of about 2MPH you could cruise the neighbourhood looking like the coolest kids in town.
3. He Could Help You With Your Make Up
Erm, if you're putting the lipgloss on our nails… where did you put the nail polish?! Actually, it's probably best to do this one yourself…
4. You'd Never Go Hungry
George could make you 'scramby' eggs whenever you were peckish, just LOOK at the joy on his little face? Adorbs.
5. He Would Laugh At All Your Jokes
Even if they weren't funny, George seems to giggle at everything. And with a giggle this gorgeous, we'd be busting out the knock knock jokes every five minutes.
6. He Would Keep Popping Up Where You Least Expect It
Where is he? He's over here. Now he's over there. Nope, he's back here. It's like Where's Wally, the boy band edition.
7. He's GREAT With Pets
Oh GOD, we can NOT cope with the cuteness of George Shelley's face being attacked by an equally cute puppy. Cuteness levels = off the scale.
8. Even His Sad Face Is Drop Dead Gorgeous
Is it fair that one human being can be this adorable? No. No, it is not. George, there are baby puppies out there that want their cuteness back.
9. He's Really A Little Monkey
Part George, part monkey - we love your monkey wiggle.
10. Your BFF Selfies Would Be FULL Of These Amazing Facial Expressions
Everyone knows the secret to good selfies are being able to pull a different face every time. Imagine one of these beauts posed next to you - nice, right?
So George, are we BFFs yet?!
If you LOVED George Shelley's face, why not check out this collection of 5 Seconds Of Summer's Calum Hood's best moments? You know you want to!