Random Romance Alert! Could Tulisa And Danny O'Donoghue Be A New Celeb Couple?
13 January 2015, 12:10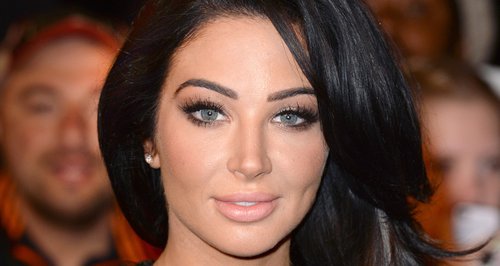 The pair have been hanging out together in Barbados – could love be on the horizon for The Female Boss and The Script's frontman?!
Could this be the first new celebrity couple of 2015? Tulisa Contostavlos has opened up about growing closer to Danny O'Donoghue while the pair were on holiday in Barbados recently…
Tulisa opened up about her growing friendship with The Script's frontman to OK magazine, explaining, "He's a really great guy. I've known him for many years through the industry but I've never really spent one-on-one time with and I guess we really clicked in Barbados."
"We've become good friends and probably will spend more time together!" Ooh er! But does The Female Boss fancy Danny? She kept it coy, saying, "I couldn't say. Who knows?"
It's been a while since we have seen Tulisa go public with her relationships, since she broke up with her footballer ex, Danny Simpson in 2013, but Tulisa is enjoying the freedom.
She said, "This is the first time ever that I'm completely comfortable being single and focused on work. But then that's usually the time when you find someone."
We can't wait to see if this develops into a new romance!
You May Also Like: