The Wanted - 'Show Me Love (America)' (Official Video)
13 October 2013, 18:58 | Updated: 27 March 2017, 16:31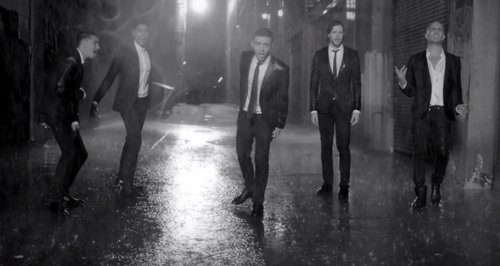 Check out the latest release from new album 'Word Of Mouth' right now.
The Wanted are back with their brand new single 'Show Me Love (America)'.
[[ This video has been removed ]]
The Wanted - Show Me Love (America) on MUZU.TV.
The track is the latest to be lifted from forthcoming studio album 'Word Of Mouth' and follows on from recent releases 'We Own The Night' and 'Walks Like Rihanna'.
The promo sees the boys in black and white as they perform the track in grand settings before getting soaked in the rain.
Also, keep an eye out for Jay playing a homeless person and Max as a police officer.
The song will be released on 27th October with the new album following on 4th November.
Meanwhile, the group are also set to head out on a new UK tour in March and April 2014.