The Wanted's Nathan Sykes Says 'We Own The Night' Video Is "All About Having Fun"
13 August 2013, 12:06 | Updated: 24 August 2013, 18:34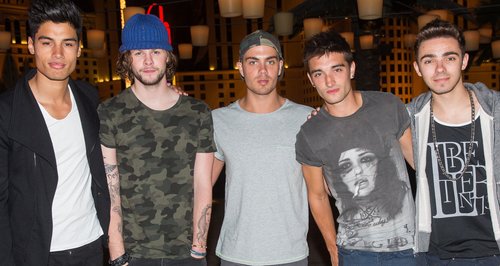 The UK singer says the band wanted to go back to a video along the lines of their hit 'Glad You Came'.
The Wanted's Nathan Sykes has opened up about the band's music video for new song 'We Own The Night' and says their aim for the promo was just to make a really fun video.
The 'Walks Like Rihanna' five-piece unveiled the new video on Monday (12th August), one day after the song's release in thee UK, and says they just wanted a load of friends around them for a party-themed video.
"We shot it in London, we just hired out a pub and got a load of friends and lot of people that we know and had a lot of fun that day," he revealed to MTV News this week. "We like to have fun on our videos.
"We don't like doing videos that are boring," Nathan explained. "The video we really just wanted to go back to being The Wanted and have a video along the lines of 'Glad you Came', which is all about having a lot of fun with a load of good-looking girls, which is awesome. And we wanted to make it like the local pub.
"It's a real fun video," he added. "We all worked really hard to make sure it's a video we wanted and I think we've got it. It's a lot of fun."
Check out a picture of The Wanted's Max George on stage last weekend below (Credit: Getty):
Earlier this week Nathan Sykes spoke to Capital about his brand new team-up single with US star Ariana Grande on a song called 'Almost Is Never Enough'.