The Wanted Confirm New Song 'Show Me Love (America)' - Video
9 September 2013, 16:46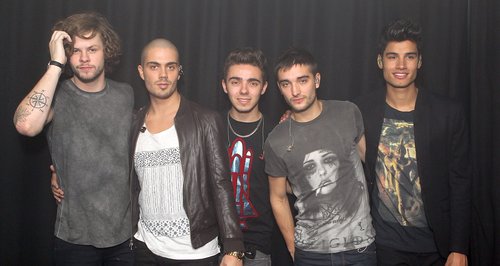 The 'Glad You Came' stars have announced details of their latest single.
The Wanted have today (9th September) confirmed details of their new single release 'Show Me Love (America)'.
The track follows on from 'We Own The Night' and will also feature on Max, Siva, Tom, Nathan and Jay's new album 'Word Of Mouth'.
The group explained the full single details in a new video and revealed the album release date has also now been changed to 4th November.
Taking to Twitter, the group wrote: "As you'll see from the video due to extra recording we have to put the date of #WordOfMouth back to Nov 4th we understand it's disappointing
"BUT we have a new UK single #ShowMeLove (America) that you will be able to hear TOMORROW morning from 8am!!! #ShowMeLove1stPlayTomorrow."
Watch The Wanted making their announcement on new single 'Show Me Love (America)' below:
Meanwhile, The Wanted will be heading to Capital this Thursday for an exclusive webchat with EE.