The Wanted's Max George Nervous About His Mum Watching The Band's Reality Show
3 June 2013, 13:32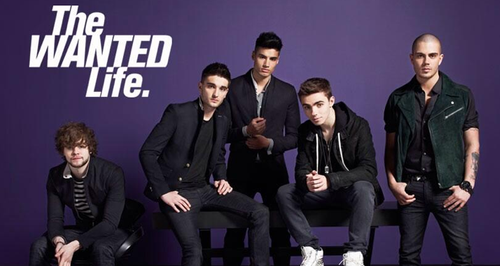 The band promise their new E! TV series is not set up like a lot of reality shows around.
The Wanted's Max George has admitted he is nervous about his mum seeing the band's new reality series The Wanted Life.
The 'Walks Like Rihanna' five-piece have promised fans the series, which premiered last night (2nd June) on E!, follows their every move out in America earlier this year and is not set up like many reality TV shows.
"The camera are there all the time and we didn't want to be labelled as we just do reality TV," The Wanted's Tom Parker revealed to MTV News. "But we wanted to make people more aware of what goes on behind the scenes and making the album."
Band member Max George says he is also worried about what his family, his mum in particular, will say when she sees what the five guys get up to while not in the recording studio.
Check out a picture of The Wanted at a fan meet and greet in New York City below (Credit: PA):
"This time I know there are going to be some bits that are probably not for my mum's eyes," Max admitted, while fellow band member Jay McGuiness promised that the show genuinely follows what they get up day-to-day, rather than setting things up like a lot of shows.
"Reality TV, often the reality part, is not so real," Jay explained. "I think the selling point for us was when they were like, we are genuinely going to leave you to your own devices and just film you."
The Wanted Life is set to launch in the UK later this month and The Wanted were confirmed this week to be the opening act at the Capital FM Summertime Ball 2013 this Sunday (9th June) at Wembley Stadium.