The Vamps Show Off Their Moves In The HILARIOUS Video For 'Kung Fu Fighting'!
28 January 2016, 09:24 | Updated: 28 January 2016, 09:59
The boys show off their moves in their new single from the soundtrack of Kung Fu Panda 3!
Those boys from The Vamps are a talented bunch - we all know this - but we had NO idea they could also kick some ass when the moment calls for it!
Brad, Connor, Tristan and James get their 'Kung Fu Fighting' skills on in the energetic video for their brand new single, a cover of the seventies hit by Carl Douglas. Heeeee-yaaah!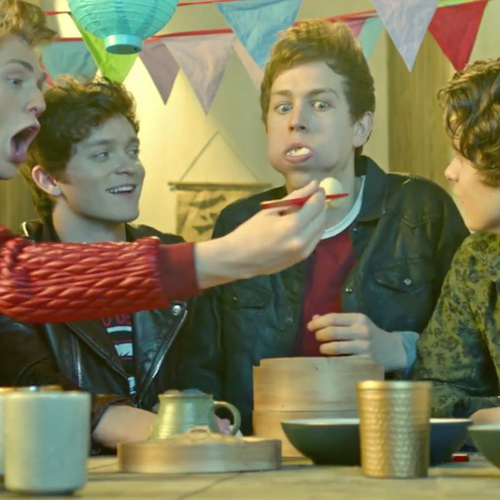 Hit play on the video above to see the boys in action as they warm-up, learn martial artists... and see how many much food they can stuff in James' mouth!
You may also like...