The Vamps For Live Webchat On Vodafone Big Top 40 This Sunday To Mark 'Wild Heart' Release
17 January 2014, 14:06 | Updated: 19 January 2014, 19:17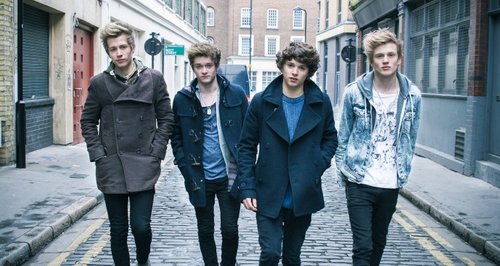 Avicii is also set to return this Saturday from midnight with his monthly music mix show.
The Vamps celebrate the release of their new single 'Wild Heart' with an exclusive live webchat on the Vodafone Big Top 40 this Sunday (19th January).
The 'Can We Dance' four-piece launch their second single this weekend and will be live in the studio to answer all of your questions from 4pm on Sunday afternoon.
Make sure you get involved in the conversation by tweeting your questions for the boys to Kat using the hashtag #VampsBT40 to the @BigTop40 Twitter account.
Brad, James, Tristan and Connor will also be sticking around for a live streamed interview on Max's show from 7pm this Sunday.
However, Max's interview will also feature an exciting twist as she allows YOU control what happens to the boys, by tweeting them with the hashtag #ControlTheVamps.
This Sunday Max will ALSO be chatting with 'Rather Be' stars Clean Bandit and 'Hard Out Here' singer Lily Allen.
Finally, Avicii makes his long-awaited return this Saturday (18th January) for his monthly mix show from midnight onwards.