Hillary Clinton Is A #Vampette – She'll Be Skanking In The Front Row Of The Vamps Gig!
10 July 2014, 13:45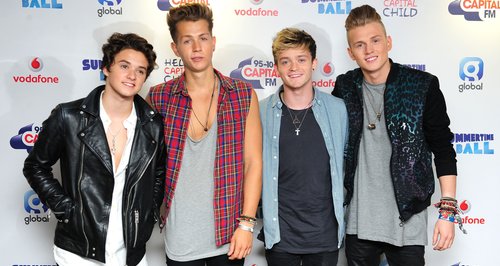 Hillary Clinton is fast becoming the COOLEST politician ever. Not only is Katy Perry rumoured to be writing her campaign song, but it turns out she is secretly a #Vampette too!
We kind of want Hillary Clinton to be our best mate after her recent antics – not only will her campaign song potentially be written by Katy Perry, but it seems she is a massive fan of The Vamps too. Great taste, Hills!
The Vamps have previously supported Taylor Swift and Selena Gomez on tour, and have Demi Lovato on their latest track, 'Somebody To You' – but their favourite American lady is former First Lady, Hillary Clinton!
Tristan told The Daily Star, "It's weird, she came to us and said 'You're The Vamps, right?'" Brad added, "It's mental. Ridiculous."
The boys bumped into Hillary Clinton backstage at a radio interview earlier in the week and James revealed, "She was walking past with her security guards and we were stood there awkwardly hoping that she would smile at us and then she came up to us and was like 'hey, you're The Vamps aren't you?'"
But what do you say to one of the most powerful women in the USA? Tristan revealed, "Wimbledon, tennis, London, sun and life. Just a normal catch up. It's just how we hang now. She had security around her, we didn't have anyone and she looked the coolest. BUT we hung out."
And will Hillary be checking out the boys' show when they take on America? HELL YEAH she will. Brad said, "She will be there! Front row just skanking!" Now that we would LOVE to see!