The Vamps' Pre-#CapitalJBB Ritual Is The Oddest Thing You'll Hear Today. End Of.
4 December 2016, 12:50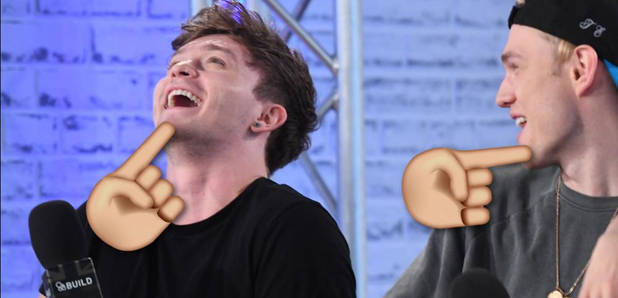 As if we expected anything less from these three...
Some of our stars take a deep breath and count to ten. Others hype themselves up, surrounding by a circle of their screaming, cheering back-up dancers. And then there's The Vamps...
Brad, James, Connor and Tristan all popped by to chat to Dave Berry, George and Lilah, and they spoke about all the usual things - like chins.
It's not as weird as it sounds; first they spoke about talking to each other whilst on the toilet. Okay, it is as weird as it sounds.
But then they determined that their best way to get over their pre-#CapitalJBB nerves was to - whilst wearing their Christmas onesies - rub each other's chins, with their own chins.
So if you're a HUGE Vampette, make sure that you rub your chin with theirs the next time you see them. You have our permission to do so.
You May Also Like...