There's A The Vamps And Kardashian Collab That You Never Knew You Needed, 'Til Now
24 April 2018, 06:38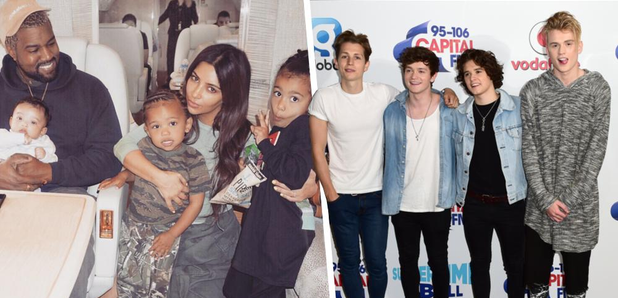 10/10 would watch Keeping Up With The Vampashians.
When we're not listening to the likes of 'All Night' and 'I Found A Girl', we're watching 'Keeping Up With The Kardashians'. (Some people say we should get out more, but we're okay with that.)
What we're getting to is that The Vamps and Kim are two of our favourite things, so we were pretty hyped when the two of them came together.
> Tristan Evans From The Vamps Has Just Got Engaged To His Model Girlfriend!
Tristan, the band's drummer, uploaded a totally legit, 100% real snap to his Twitter for his 1.78million followers to see, which involved The Vamps lads and HRVY aboard a jet plane, cuddled up.
Family vacation pic.twitter.com/8X2kpQilbB

— Tristan Evans (@TheVampsTristan) April 23, 2018
Wait. What?! Someone's just informed us that this is, in fact, a Photoshop job, and Tristan had cut their faces and pasted them on to the bodies of the likes of Kim Kardashian and Kanye West. But... But it looked so real.
Either way, we're just pleased that this photo exists, because we now have something new for our phone wallpaper.
> Do You Like The Vamps? Then Head On Over To Our App For All Of The Latest On The Lads!
Who thought it would be a good idea to leave The Vamps alone with miniature go-karts?!