"I'm Well Jel!" The Script Do HILARIOUS Accents Backstage At The Jingle Bell Ball
6 December 2014, 17:50 | Updated: 6 December 2014, 18:01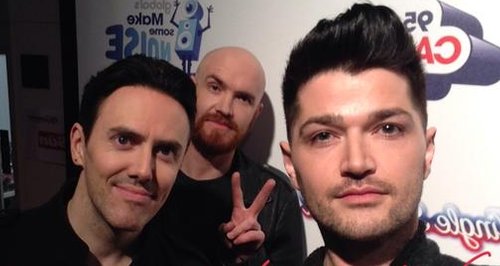 The Script take on the Accent Challenge backstage at the Jingle Bell Ball - and their Essex accent is probably the funniest thing we've ever heard!
The Script joined Capital presenter Roman Kemp backstage at the Jingle Bell Ball 2014 with Morrisons ahead of their performance - and the Accent challenge that ensued was nothing short of hilarious!
Roman challenged the band to take on some accents other than their native Irish twang - and the results were… interesting!
Glen Power took on the Essex accent, we don't think Amy Childs has too much to worry about….
Frontman Danny O'Donoghue took on their own song 'Hall Of Fame' in a Jamaican accent… we'll let you guys decide how well he did:
Mark Sheehan took on the Australian accent - and we have to say, we think he did the best out of the band with his Aussie drawl!
While Mark may have been the most convincing, we can NOT stop listening to Glen's Essex accent. Cameo in TOWIE next?!