The Saturdays' Vanessa White Confirms Frankie Sandford's Return To Work - Audio
23 November 2013, 08:00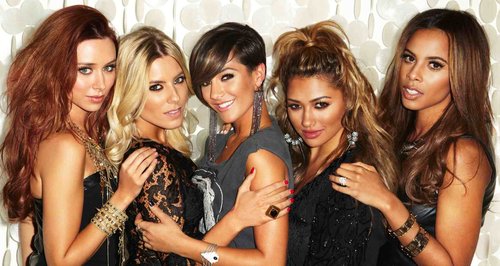 The 'All Fired Up' singer says the girls are excited to have Frankie back with them before Christmas.
The Saturdays star Vanessa White has confirmed that Frankie Sandford will be back to work with the girls soon and has teased some "surprises" from them this Christmas.
Listen to The Saturdays' Vanessa White chatting to Capital's showbiz reporter Kevin Hughes about Frankie's return below:
Vanessa White On Frankie Sandford's Return To The Saturdays...
'Disco Love' singer Frankie and her fiancé Wayne Bridge welcomed a baby son called Parker last month, but Vanessa assures fans the girl band star will be back with her bandmates very soon.
"Frankie is doing really good and she is coming back to work soon," Vanessa confirmed exclusively to Capital this week. "So we're all really, really excited.
"We've got a few surprises this Christmas that I can't say, but it's going to be fun and Frankie's going to be back," the 'Gentleman' star teased.
Vanessa also updated fans on Frankie's new baby boy Parker after getting to see him after the birth in October.
He is absolutely stunning, he's gorgeous," she revealed.