The Chainsmokers – 'Roses' (Live At The Jingle Bell Ball 2017)
12 December 2017, 16:27
The Chainsmokers kept the party going with this amazing live performance!
What happens when you let some of the world's best DJs loose with 16,000 people in London's O2? The UK's biggest Christmas party goes off in style, duh!
The Chainsmokers brought a mix of their biggest hits, from 'Closer' to 'Paris' and kept the crowds dancing from beginning to end of their high-energy set.
Alex and Drew were the penultimate act to take the stage at Capital's Jingle Bell Ball with Coca-Cola but they made sure you guys were raving as they kicked off with 'Roses' – and you can relive it as many times as you like with the video above.
The Chainsmokers – Jingle Bell Ball 2017 Set List
'Roses'
'Young'
'Closer'
'Paris'
'Something Just Like This'
'Don't Let Me Down'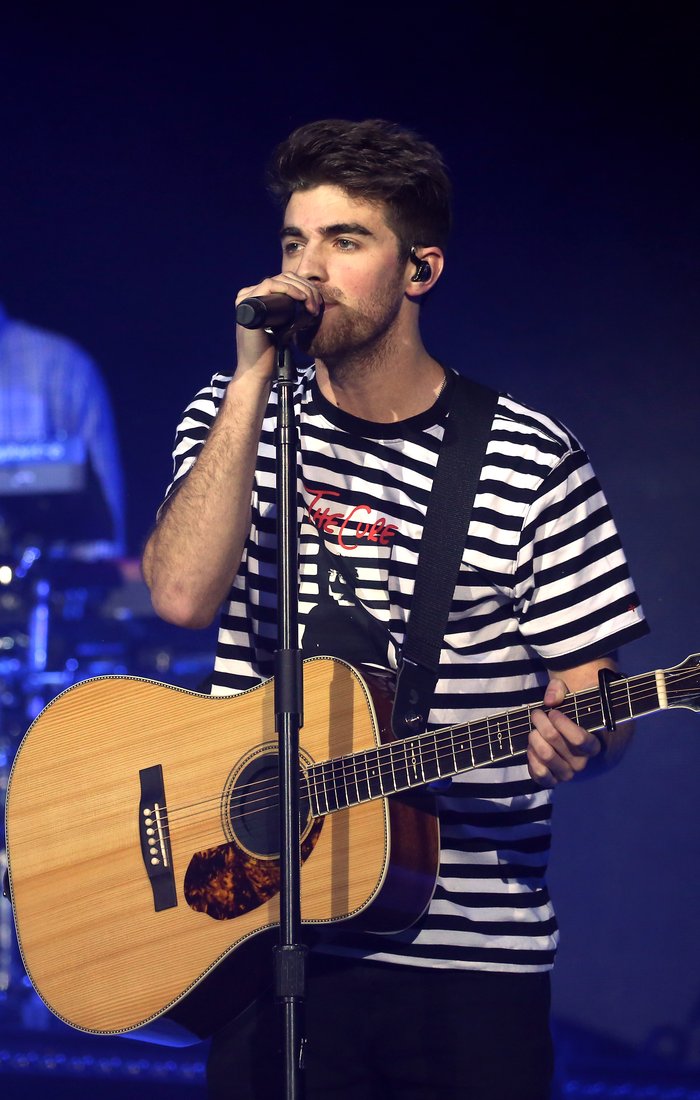 The Chainsmokers – 'Roses' Lyrics

Taking it slow, but it's not typical
He already knows that my love is fire
His heart was a stone, but then his hands roam
I turned him to gold and took him higher

Well, I'll be your daydream, I'll be your favorite things
We could be beautiful
Get drunk on the good life, I'll take you to paradise
Say you'll never let me go

Deep in my bones, I can feel you
Take me back to a time only we knew
Hideaway
We could waste the night with an old film
Smoke a little weed on my couch in the back room
Hideaway
Say you'll never let me go
Say you'll never let me go

Ahh, ahh, ahh
Ahh, ahh, ahh
Ahh, ahh, ahh
Say you'll never let me go
Say you'll never let me go
Say you'll never let me go
Ahh
Ahh
Say you'll never let me go

Deep in my bones, I can feel you
Take me back to a time only we knew
Hideaway
We could waste the night with an old film
Smoke a little weed on my couch in the back room
Hideaway
Say you'll never let me go
Say you'll never let me go

Ahh, ahh, ahh
Ahh, ahh, ahh
Ahh, ahh, ahh
Say you'll never let me go
Ahh
Say you'll never let me go
Ahh