The Chainsmokers - 'Don't Let Me Down' (Live at The Jingle Bell Ball 2017)
12 December 2017, 16:29 | Updated: 12 December 2017, 16:32
... they certainly didn't! The Chainsmokers closed their set with this huge tune!
It's hard to narrow down a catalogue of hits like The Chainsmokers' to just six songs but the boys closed their set in serious style with this stunning performance of 'Don't Let Me Down'/
Having delighted the #CapitalJBB crowds with a host of their biggest hits old and new, Alex and Drew closed their set on a huge high and made sure that everyone was left wanting more of 'em.
You can relive their gorgeous performance over and over again with the video above - consider it an early Xmas present from us!
The Chainsmokers – Jingle Bell Ball 2017 Set List
'Roses'
'Young'
'Closer'
'Paris'
'Something Just Like This'
'Don't Let Me Down'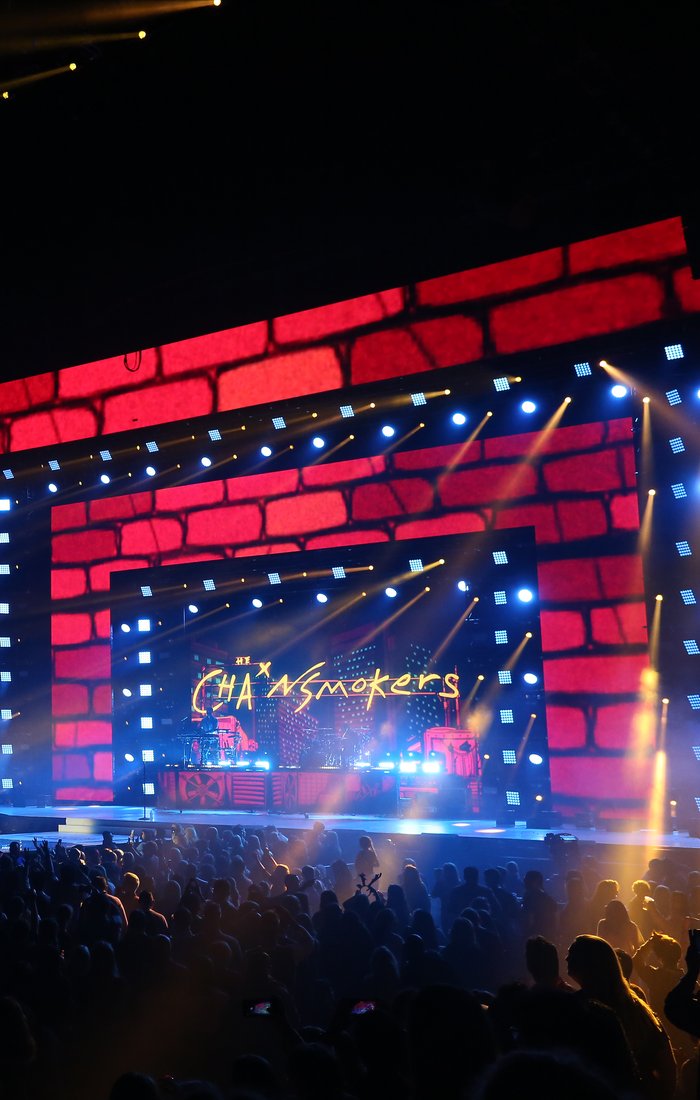 The Chainsmokers – 'Don't Let Me Down' Lyrics

Crashing, hit a wall
Right now I need a miracle
Hurry up now, I need a miracle
Stranded, reaching out
I call your name but you're not around
I say your name but you're not around

I need you, I need you, I need you right now
Yeah, I need you right now
So don't let me, don't let me, don't let me down
I think I'm losing my mind now
It's in my head, darling I hope
That you'll be here, when I need you the most
So don't let me, don't let me, don't let me down
D-Don't let me down
Don't let me down

Don't let me down, down, down
Don't let me down
Don't let me down, down, down

R-r-running, out of time
I really thought you were on my side
But now there's nobody by my side
I need you, I need you, I need you right now
Yeah, I need you right now
So don't let me, don't let me, don't let me down
I think I'm losing my mind now
It's in my head, darling I hope
That you'll be here, when I need you the most
So don't let me, don't let me, don't let me down
D-Don't let me down
Don't let me down

Don't let me down, down, down
Don't let me down
Don't let me down, down, down
Don't let me down, down, down
Don't let me down
Don't let me down, down, down

Ooh, I think I'm losing my mind now, yeah
Ooh, I think I'm losing my mind now, yeah

I need you, I need you, I need you right now
Yeah, I need you right now
So don't let me, don't let me, don't let me down
I think I'm losing my mind now
It's in my head, darling I hope
That you'll be here, when I need you the most
So don't let me, don't let me, don't let me down
Don't let me down

Yeah, don't let me down
Yeah, don't let me down
Don't let me down, oh no
Say don't let me down
Don't let me down, no-o
Don't let me down
Don't let me down, down