Here's Everything You NEED To Know About Taylor Swift's New Album 'Reputation'
8 November 2017, 10:38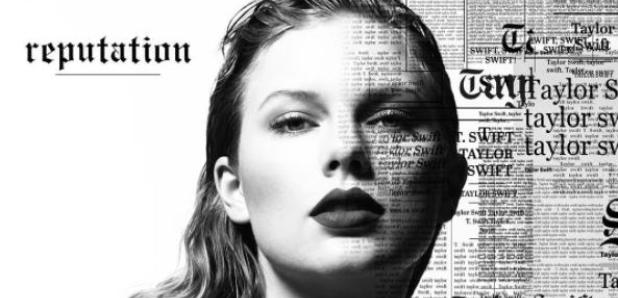 A part of us almost can't believe that a new Taylor Swift album is actually coming!
We've had a long time to wait for any new Taylor Swift music however it won't be long until we get 15 brand new songs to absolutely devour from her upcoming album 'Reputation'.
We've already been treated to 'Ready For It', 'Gorgeous' and 'Look What You Made Do' with the latter racking up an incredible 600 MILLION views in a single month.
What is the official 'Reputation' track listing?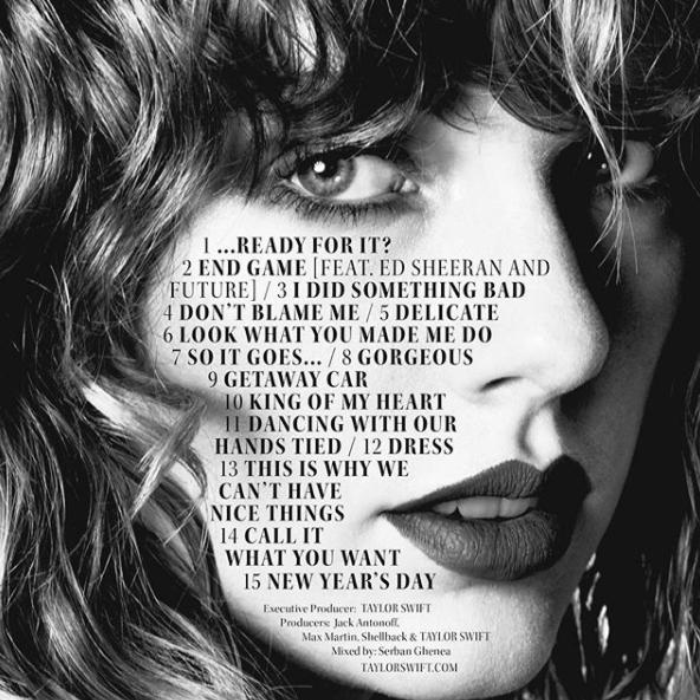 The only collaboration on the album is track No.2 'End Game' which features Swift's bestie Ed Sheeran as well as rapper of the year Future!
What are people already saying about 'Reputation'?
Of course Tay Tay's bestie Selena Gomez has already had her say on the album just weeks before the official release:
She explained, "It's so inspiring. It's really cool to surround yourself with people and be involved with people who are aspiring and changing the way that they dictate what they love, whether it's acting or music, and she's one of those people who will continue to do that."
When is Taylor Swift's new album 'Reputation' going to be released?
Taylor posted this image on her Instagram account confirming that 'Reputation' is due for release on 10th November 2017!
Having a look at Taylor's previous album release dates, she always seems to favour October and November, with her second album 'Fearless' falling on near enough the same day 9 years ago!
'Taylor Swift' - October 24, 2006
'Fearless' - November 11, 2008
'Speak Now' - October 25, 2010
'Red' - October 22, 2012
'1989' - October 27, 2014
'Reputation' - November 10, 2017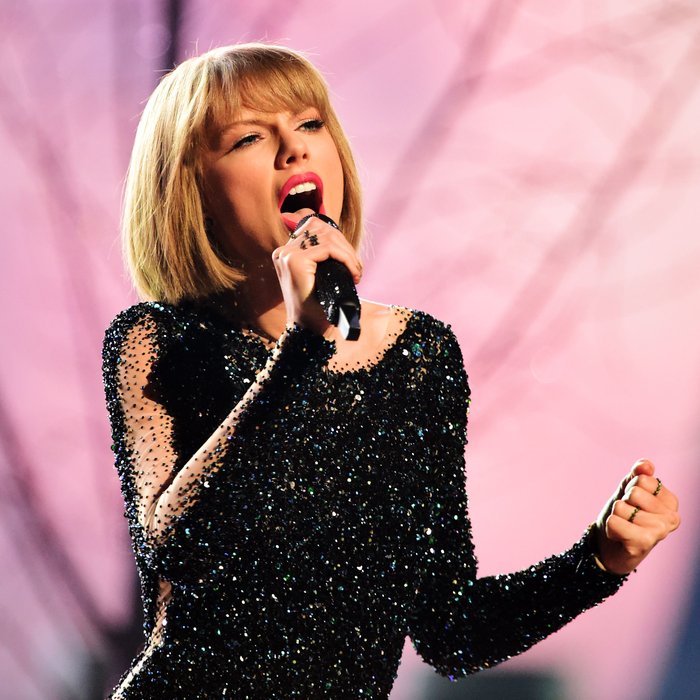 PIC: Getty
What is the name of Taylor Swift's new album?
As we previously stated, the album will be called 'Reputation' - if the album cover art is anything to go by we've got a pretty big feeling the theme of the record will centre around the media's portrayal of Swift hence the cut outs of the newspaper headlines.
What is the name of Taylor's first single from 'Reputation'?
So far we don't have an official tracklisting for the album, but fan theories believe the first track may be called 'Timeless' after a mysterious website popped up with the name as well as the track name being registered on the ACE Repertory.
According to Genius, Taylor Swift's new single is called "Timeless".
A website with the name was also created. #TS6isComing pic.twitter.com/76IXODiju9

— Pop Crave (@PopCrave) August 22, 2017
Let's just remind ourselves about how it all started...with the legendary 'Look What You Made Me Do' music video...