Someone *Actually* Predicted Taylor Swift & Tom Hiddleston Would Get Together Two Years Ago
16 June 2016, 15:53 | Updated: 16 June 2016, 16:20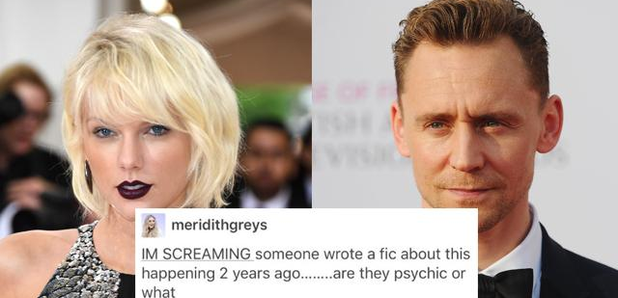 So as the world recovers from *THOSE* pictures of Taylor and Tom making out on the rocks...it turns out someone predicted this would happen two years ago!
Here's a screengrab of fan fiction written back in 2014 that actually foresees Taylor and Tom getting together - guys this is some black magic stuff.
PUBLISHED: 11-27-14, COMPLETED 12-14-14 WHAT THE FUCK pic.twitter.com/zE00ahVQCo

— cammie (@elizasiphone) June 15, 2016
They even correctly predicted that the two would meet at the Met Gala, which is precisely where the couple were seen partying together last month!
Taylor and Tom Hiddleston dancing together during the #MetGala! pic.twitter.com/c9XOMz6sor

— Taylor Swift Updates (@TSwiftLA) May 3, 2016
Okay, okay she mighta' been off my a year but still - it's pretty damn freaky right? What's even more impressive is that the author, Jennifer Stanley has actually written multiple fics about the pair, you can read them here. (It's worth mentioning all the stories are strictly 18+ as they contain explicit sexual content.)
Jennifer explained on Tumblr how the hell this all came about and why she even thought to bring the two together in the first place.
You May Also Like...