Stop Spoiling Us, Tay! She's Released An AMAZE Acoustic Performance Of 'Blank Space'!
Taylor performs "Blank Space" at The GRAMMY Museum
05:57
If ONE acoustic performance from Taylor Swift this week wasn't enough, you're in luck. She's only gone and released an INCREDIBLE performance of 'Blank Space' like you've never heard.
Can Taylor do no wrong? Pretty much, after she treated us to two absolutely breathtaking performances at the Grammy Museum, with nothing but her guitar and THAT voice.
She opened the song by explaining how the media seems to be fascinating on her and her boyfriends, creating some crazy, insane man-snatching machine. While that's a pretty horrid thing to do, we're kinda pleased it happened, because it lead to the beautiful tune that is 'Blank Space', after she thought "Hey, that's a really interesting character they're writing about. [...] So I was like, I can use this!"
When are you gonna release a full acoustic album of '1989', Taylor?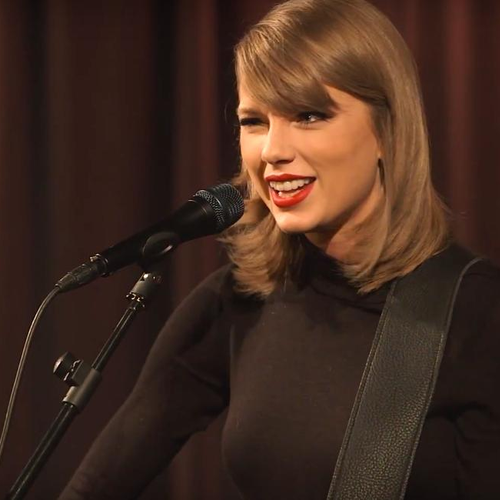 PS: That wink though... Jeez.
You May Also Like...