Taylor Swift's Got Style! 12 Things We NEED In Her New Music Video - Coming Friday
12 February 2015, 10:52 | Updated: 12 February 2015, 10:54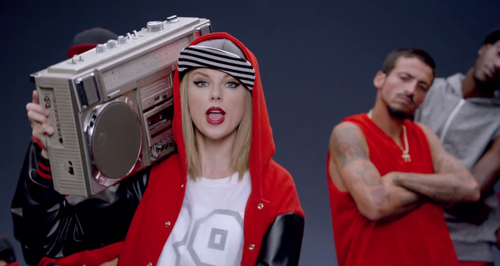 Taylor Swift NEVER fails to amaze with her music videos, but these are the things we want MORE of in her video for 'Style' - which arrives Friday 13th February!
Taylor Swift's music videos just get more and MORE amazing - so what can we expect from her next one? The next video TayTay will be dropping is 'Style', rumoured to be written about a certain Mr Harry Styles, we can only imagine it's going to be bigger and better than any of her previous offerings.
Taylor confirmed that the video will arrive this Friday (13th February) on Twitter, with a little teaser of the video:
STYLE music video. Friday. #Feb13STYLE pic.twitter.com/ZOzO5nZ8Lk

— Taylor Swift (@taylorswift13) February 10, 2015
It also looks like she's going to have trees in her hair from her second teaser:
#Feb13STYLE pic.twitter.com/6KBK3WwIu0

— Taylor Swift (@taylorswift13) February 11, 2015
Here's what we'd like to see…
1. No more smashing up nice cars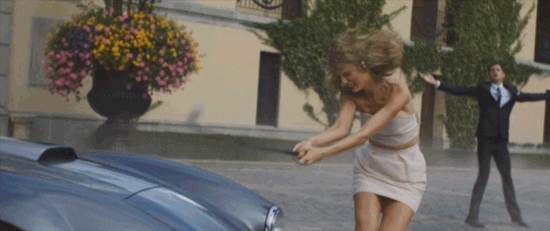 Because, let's be serious, that car never did anything to you T-Swizz. It's not the cars fault your man was an absolute d-bag, rather than smash it to smithereens, just get him to give you the car as an apology, duh!
2. We need MORE sassy ghetto Tay Tay!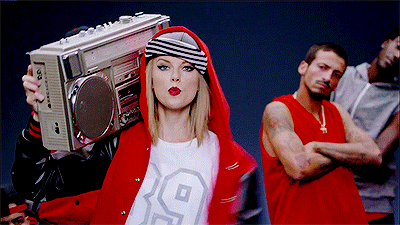 Because the girl rocks that snapback and hoody just as well as a cutesy tea dress - and boomboxes are sorely missing from more pop videos.
3. More of her INCREDIBLE awkward dance moves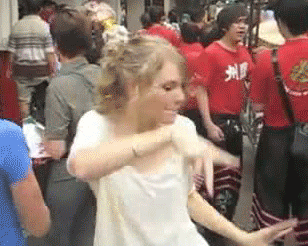 'Dance like nobody's watching' is DEFINITELY Taylor's motto for life. Do you dance like you've just walked through a massive cobweb and you're desperately trying to get those spiders off? No probs, so does Taylor.
4. We definitely went more HOT men!
Taylor's had a whole host of hot male co-stars in her music videos, so we can't wait to see who she chooses for this one. Let's make this a bit less scary for him than 'Blank Space' though, eh?
5. Taylor's GOT to showcase her amazing dresses
Erm, yeah… hopefully not this one. Nobody rocks a floor-length gown quite like Ms Swift!
6. Cats and more cats.
Because Meredith and Olivia Benson are so darn cute… and we're kind of obsessed with how Taylor can carry them around like a livng clutch bag without being shredded to pieces by an angry feline. #CatWhisperer.
7. It's gotta feature the Big Apple, surely?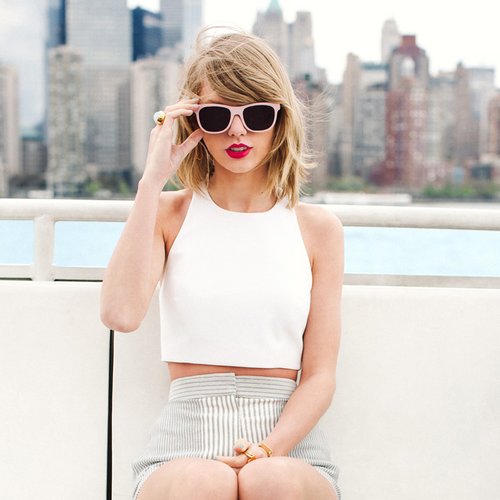 You might as well call her Miss NYC, such is Taylor's love for New York. She's am ambassador for the city, so surely the place she now calls home is going to feature in the vid?
8. The more diva moments, the better
Normal people ride horses. Diva's stand atop them and flail their arms about. We need more diva antics from the lady that does them best. Perhaps she can stand on top of an elephant this time around?
9. We would LOVE to see a Harry Styles lookalike make an appearance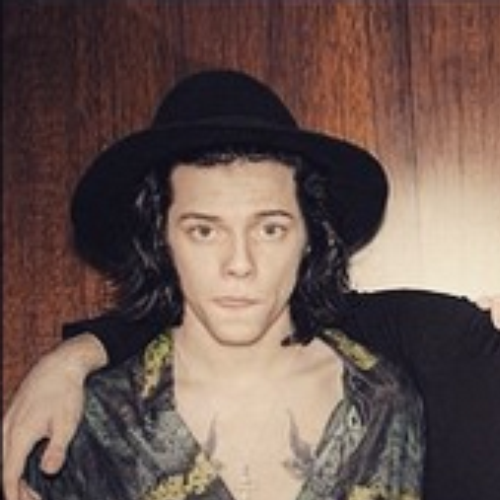 Well, the song is reportedly about him, but if it's too awkward to get the real Hazza she could always hire this lookeylikey from One Direction tribute act, One And Only Direction. Lolz.
10. You can never have too much booty shaking
Ok, so we'll never see Taylor go as extreme as the likes of Minaj or Cyrus, but a little twerking never hurt nobody.
11. Will this be the first time she gets her belly button out in a video?
Tay Tay is notoriously shy of showing her belly, but the internet pretty much exploded when she posted a rare bikini pic. Could this be the time she gets belly button out in public?
12. There's gotta be some serious James dean references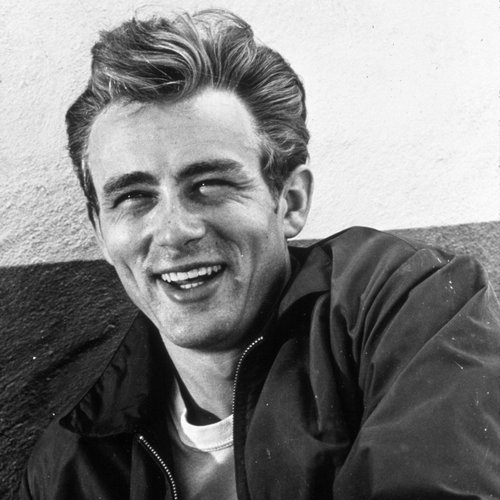 He gets name-checked in the song, so we reckon there will be some serious reference to Jimmy Dean - even if its just the styling and hairdo of the leading man.
---
You may also like…