WATCH: Taylor Swift's 'Style' Gets A Fifties Style Grease Make-Over Cover
8 May 2015, 10:29
Style - 1959 "Grease"-Style Taylor Swift Cover ft. Annie Goodchild & Von Smith
04:51
Watch the '1989' superstar's latest single transformed into a fifties style rock 'n' roll number.
We're pretty much falling in love with the guys from Postmodern Jukebox these days, and their cover of Taylor Swift's 'Style' has pretty much cemented this!
The YouTube heroes have put their own Grease-inspired spin on her latest '1989' hit single 'Style', complete with leather jackets and shades to echo icons Danny and Sandy!
We'd even go so far as to say this MAY just be their greatest cover yet, with Taylor's 'Style' melodies amazingly proving the perfect fit for a fifties style jazzed up version!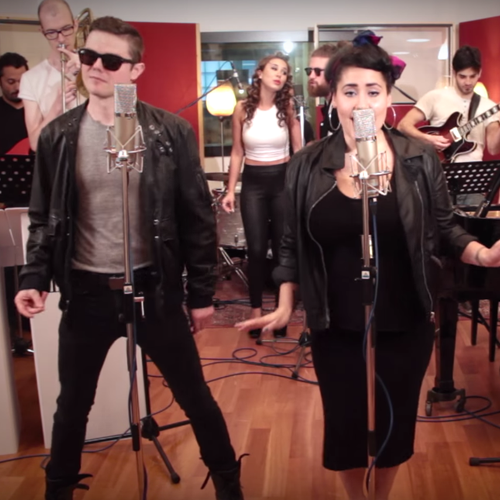 You may also like...
Check Out ALL The Latest Hit Music Videos