Taylor Swift Refuses To Strip Off For Her Career: "It's Not An Urge I Have"
5 February 2014, 10:57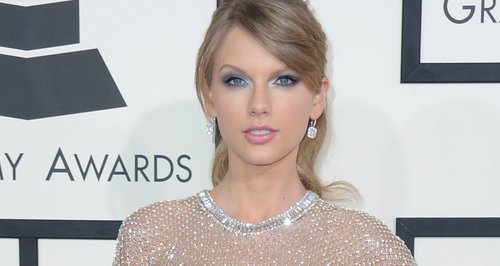 The 'Red' star says she prefers to express herself through personal lyrics in her music.
Taylor Swift has vowed never to strip off to sell her music and feels she is being more "risky" by revealing intimate details about her life through her song lyrics.
The '22' singer says she finds it "relatively easy" not to resort to more risqué and sexy tactics to sell records, and prefers showing off her vulnerable side with her musical talents.
"I find it relatively easy to keep my clothes on, because I don't really feel like taking them off," Taylor explains in the new issue of Glamour magazine. "It's not an urge I have.
"For me 'risky' is revealing what really happened in my life through music," she continued. "Risky is writing confessional songs and telling the true story about a person, with enough details so everyone knows who that person is.
"That's putting myself out there, maybe even more than taking my shirt off," Taylor added.
The US star is currently on her 'Red' UK tour which already seen her joined on stage by special guests including Ed Sheeran, Sam Smith and The Script's Danny O'Donoghue.
Taylor Swift's 'Red' UK tour continues at London's O2 Arena on Monday 10th February.