No, Taylor Swift Is NOT Buying A Scottish CASTLE To Be Close To Calvin Harris' Family!
12 August 2015, 10:25
Rumours surfaced that Tay Tay was apparently eyeing up a Scottish castle - but she's denied she's shopping for a new home in Scotland.
Oh to live Taylor Swift's life for one day, eh? Tay was apparently looking to add to her property portfolio – by buying a castle in Scotland - but the singer has taken to Twitter to deny the claims.
The 'Shake It Off' star was said to have fallen in love with the Tower of Lethendy which is located north of Perth – a big flipping castle – and which was up for a £4.6million asking price.
The 16th century estate is an hour's drive from Calv's family in Edinburgh, and it features its own golf course, an outdoor swimming pool, tennis courts and fancy four poster beds.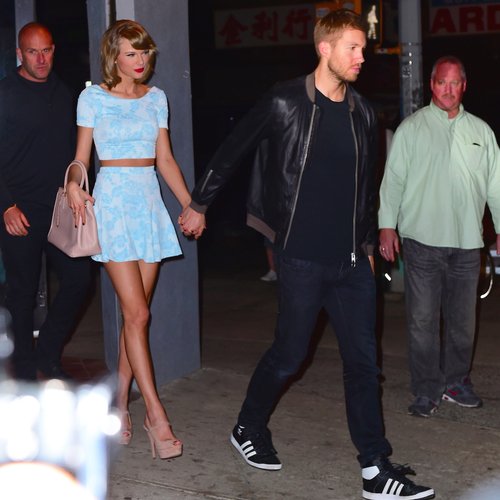 Tay took to Twitter to deny that she would be putting an offer in on the castle - so we won't be seeing princess TayTay anytime soon.
"Cause baby I could build a castle out of all the bricks they threw at me" -a line from New Romantics But I'm not actually buying a castle.

— Taylor Swift (@taylorswift13) August 11, 2015
Taylor and Calvin have only been an item since February this year so buying a house near to his folks is a pretty big step this early on in a relationship – and really, when are you ever able to use an outdoor swimming pool on this side of the pond? #Chilly.