Taylor Swift Would Rather Her Grandkids Tease Her For Her Dancing Than Getting Naked
17 November 2014, 11:28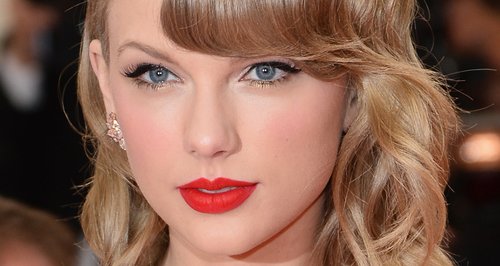 There won't be any topless pictures of Tay Tay surfacing – she's too worried what her future offspring would make of them!
Taylor Swift may be looking all kinds of crazy in her 'Blank Space' video, but she swears that she is going to stay the clean cut pop star we know and love – because she doesn't want to embarrass her grandkids!
Tay Tay has revealed that she would rather her future offspring take the mickey out of her awkward dancing than any nude photos or shocking scandals as she takes her responsibility as a role model for her young fans very seriously.
She told Time, "It's the same thing as living your life based on what your grandkids will say one day."
"I'm sure there will be things that my grandkids make fun of me for no matter what, but I'd really rather it be, 'Look how awkward your dancing was in the 'Shake It Off' video! You look so weird, Grandma!' rather than 'Grandma, is that your nipple?'." Well, yeah. That's not a conversation anyone wants to have with their nan, tbh…
Taylor revealed that by focusing on what her family think takes the pressure off from thinking about millions of young fans looking up to her.
She explained, "I think more about the people in my life that would disappoint: my mum, my dad, my kids, if I ever have them. And that way it's not as much pressure as thinking about the millions of little minds that you must be shaping."
"I'm trying to live my life with some sort of thoughtfulness put into my actions, but it's not because I feel like I'm the president of the International Babysitters Club."
You May Also Like…