Taylor Swift Gets The Crown For Best Pop Star EVER By Buying Fans Xmas Presents!
18 November 2014, 11:06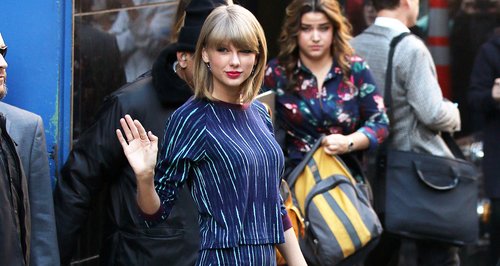 Other pop stars can take a seat, Tay Tay proves she is the best by buying personal presents for her fans. Could she get any more amazing?!
Taylor Swift just proved she is the best pop star EVER – she's been out buying special meaningful presents for her fans for Christmas!
As well as inviting fans to her actual house for her #1989SecretSessions where she previewed her new album for them, Taylor has picked out presents especially for them.
TayTay Claus is way better than actual Santa, as she bought fans their gifts and enclosed a personal letter as well – imagine opening that under your Christmas tree?!
November 12, 2014
Taylor has previously admitted that she stalks her fans on Twitter and other social networks, and used this info to get them the perfect presents from her travels.
Gold mirror from Japan with THE NOTE THAT MAKES ME SOB EVERYTIME pic.twitter.com/o3CLOKISuu

— HANNAHHHHH (@HannahRae1327) November 15, 2014
How many other pop stars do this for their fans? The #Swifties are the luckiest fans… ever!
You May Also Like…