WATCH: Taylor Swift's Mum's Emotional Speech About Her Daughter Will Make You Sob
20 April 2015, 09:18
The 50th Annual ACMs - Milestone Award for Taylor Swift
05:03
We doubt there was a dry eye in the house when Taylor's mum, Andrea, presented her with the Milestone Award at this weekend's Country Music Awards. Emosh!
Taylor Swift bagged the coveted Milestone Award at last night's Country Music Awards but it was her mother that ended up stealing the show with her emotional speech abot Taylor growing up.
You'd have to be made of steel not to get a little emosh at Andrea's lovely words about her daughter as she introduced Tay Tay to the stage to collect her award.
Andrea, who was recently diagnosed with cancer, told the crowd, "I've watched this milestone artist from the time she was a tangle-haired little girl, growing up on our farm, full of imagination and creativity, until right now when she prepares for her next world tour."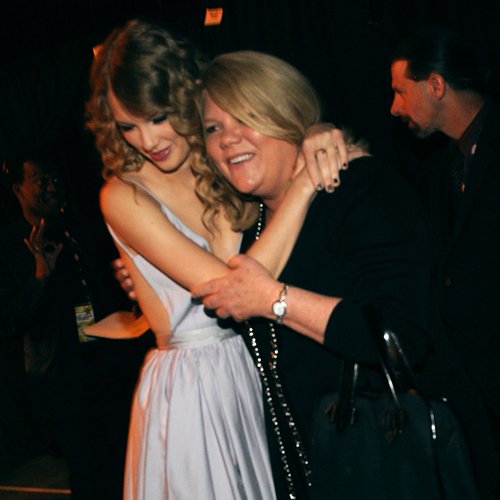 "And ever since then, her favourite thing to do is to write a song, tell a story, play guitar or piano, and I've seen those things carry her through every emotion, every experience in her life, good or bad."
With her voice breaking with emotion, Andrea recounted how Taylor went from being a little girl with few friends to a popular young woman.
She added, "Like many of you tonight with children of your own, I am a very proud mum. So I'd like to thank the ACMs for honouring her in this way but I'd also like to thank the entire music community for taking such good care of her. And to the fans - I know you love her as I love her, and for that I thank you eternally."
We have to warn you that you probably WILL need a tissue to hand before watching Andrea's speech – it's too lovely!