"She Wasn't A Big Impact On My Life": The 1975's Matt Healy Talks Dating Taylor Swift
18 March 2016, 10:59 | Updated: 6 December 2018, 12:01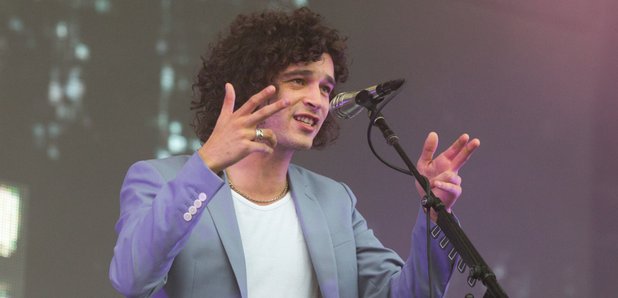 Yikes… Matt Healy is NOT holding back on discussing his short relationship with Taylor Swift, and it's pretty intense!
Anyone remember the time when Taylor Swift would rarely be seen without her The 1975 band t-shirt on? Well, Matt Healy has finally opened up about their relationship… and it ain't pretty!
Yep, the band's frontman was rumoured to be dating Tay Tay at the time, and he's revealed that getting into a proper relationship with Swifty would have left him feeling "emasculated". Ouch.
Matt told Q Magazine, "So the one time I did have a flirtation with a girl it ends up going everywhere. I mean, I got on E! News and people were like, 'Who's Matt Healy?' so that was cool.
"But I didn't make a big deal out of it myself. It's not really anything to talk about, because if she wasn't Taylor Swift we wouldn't be talking about her. She wasn't a big impact on my life."
Yikes. And if that wasn't damning enough, Matt was SO not done. He added, "It's just interesting to me how interested the world is about Taylor Swift. The reason I mention that is because if I had [properly] gone out with Taylor Swift, I would've been, 'F**king hell, I am not being Taylor Swift's boyfriend'. You know, 'F**k. That.' That's also a man thing, a de-masculinating, emasculating thing."
Wow. Don't hold back, will you Matt!